By Chris Stonor
ResearchAndMarkets.com has announced that after extensive study, the global medical drone market is expected to reach USD947 million by 2027, reports uk.finance.yahoo.com. The research company looked at leading drone companies within this specialised field including Zipline, Flirtey, Wingcopter, DHL, TUDelft, Matternet and EHang.
The report states, "The impressive capability of some drones to make flights without any requirement of crew is a key reason for their high demand. Some major benefits include transporting blood samples or other lab samples to remote and small hospitals and clinics; medical support or telemedicine including, drugs, diagnostics, or key medical tools that include, portable ultrasound to remote locations or tough military terrain."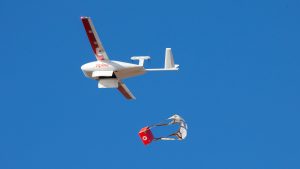 Zipline
It goes on, "This technology also offer benefits such as medical supplies that include, anti-venom or vaccines to the disease exposed or disaster relief regions, providing medical supplies and prescriptions to people who are hard to reach such as those at home or at sea. Moreover, providing defibrillators to patients suffering from cardiac arrest and offering organs required for transplantation are some major applications of medical drones."
Zipline, a frontrunner in the market, has cumulatively flown over 1 million kilometres in Rwanda with more than 13 thousand deliveries. In the outskirts of Kigali, drones carried 35 percent of blood samples for transfusion. In Ghana, the company is also delivering Covid-19 test kits.
The report also points out that partnerships between specialist companies is becoming an important factor to developing and expanding the market, citing TechEagle partnering with Zomato last June to boost the drone delivery of medical supplies across regions in India that face floods and the ongoing Covid-19 pandemic.
The UK based research firm Nesta in a report entitled FLYING HIGH in collaboration with the NHS, looked at the potential of rapid transportation of medical necessities in between London based hospitals. This offers faster delivery, reliable cost cutting, and improved timely patient care, even to emergency or accident areas.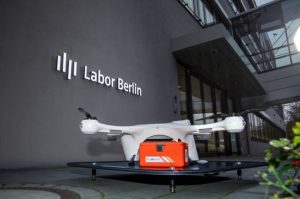 Matternet
Astoundingly, it has been estimated that the use of medical drones could "eventually" result in an annual saving of USD21 billion for the country's economy.
(News Source: https://uk.finance.yahoo.com)