By Chris Stonor
Presently, India is facing a Covid-19 crisis with around 2,600 people daily dying from the virus, but drones are flying to the rescue, reports assamtribune.com.
Garuda Aerospace, a leading drone-as-a-service provider (DAAS) is deploying a fleet of drones over a three-day period (27th-30thApril) to sanitise and disinfect government hospitals and public buildings around the Bengaluru central district.
Agnishwar Jayaprakash, MD of Garuda, said, "At the initiative of P.C.Mohan, Lok Sabha Member from Bengaluru Central constituency, we will be starting the Covid-19 sanitisation program for three days in Bengaluru as our social commitment without charging any service fee." Adding, "The Bengaluru police too have given permission to spray anti-coronavirus disinfectants in some other areas of the city."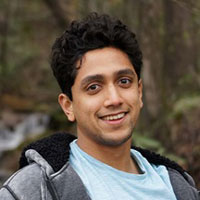 Agnishwar Jayaprakash
Garuda is the only ISO 9001:2015 certified drone company in India and with a presence across 7 cities and having conducted operations at 40 different locations, the company is now "a leading DAAS provider in the country".
The drones deployed are custom built to suit the requirement of its clients which, in this case, is transforming agricultural drones used to spray crops to spraying Covid-19 disinfectant instead.
During last year's pandemic, Garuda also carried out a sanitisation program, being the only company officially endorsed by the Indian Government for such operations. The drones flew over and disinfected various municipal corporations and cities including Varanasi, Rourkela, Raipur, Chennai and Hyderabad.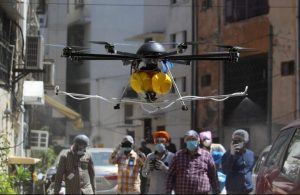 Garuda is also looking at the potential of delivering Covid-19 vaccine vials by drone around Karnataka, an area that has gone into a two-week lockdown beginning yesterday.
Visual presentation
https://www.youtube.com/watch?v=I6fRqpjvbrc
For more information
https://www.garudaaerospace.com
(News Source: https://assamtribune.com)