By Chris Stonor
Skye Air Mobility (SAM), an Indian drone delivery company based in Delhi is participating this week in the major "Drone Festivalat Dharamshala".
SAM has already completed over 750 successful autonomous BVLOS flights delivering vaccines, food and groceries in the last two months. The company is showcasing its capability and products at the event, where Indian dignitaries including the Hon'ble Chief Minister of Himachal Pradesh, Shri Jai Ram Thakur and Hon'ble Technical Education Minister of Himachal Pradesh, Shri Ram Lal Markanda are attending.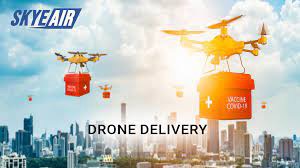 Skye Air is to demonstrate autonomous BVLOS flight from the SAI Sports Ground to the Medical College Hospital covering an aerial distance of close to 12 km in Himachal Pradesh. The flights will be carrying vaccines, medicines and blood packets by the company's small category drone named Skye Ship One.
Swapnik Jakkampudi, co-Founder of Skye Air said, "The aim of this participation is to showcase the efficiency of drones, as how life-saving medical items such as blood, vaccines and medicines can be delivered more rapidly compared to by road. By participating in events like these, we want to show to the nation how this technology will soon be a game-changer."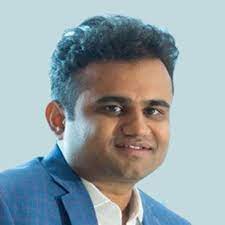 Swapnik Jakkampud
Recently, Skye Air made headlines with its participation in the Telangana's Medicine from the Sky project. It successfully conducted 175 BVLOS flights of critical healthcare supplies such as vaccines, medicines and blood over a period of 21 days. A number included long range flights.
For more information
(News Source: www.apnnews.com)