By Chris Stonor
Matternet announced last week a city-wide drone delivery network for the transport of medical goods in Abu Dhabi, in collaboration with the Abu Dhabi Department of Health (DoH) and logistics company SkyGo, reports a press release.
The network is to significantly increase the connectivity of the Emirate's health ecosystem and position it "as a global leader in advanced air mobility."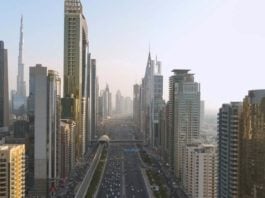 Abu Dhabi
To bring its services to Abu Dhabi, Matternet is collaborating with SkyGo, a UAE company with in-depth knowledge of the Abu Dhabi healthcare market and expertise in logistics and distribution in the Gulf region.
Matternet is to operate its technology under SkyGo's license for BVLOS drone delivery and transport urgent, high-value goods such as Covid-19 vaccines, blood, and lab samples across the Abu Dhabi's health system.
The release says, "The Abu Dhabi city network will enable faster turnaround time (TAT) of diagnostic and pathological samples, more reliable shipment of time-critical supplies, waste reduction from inventory centralisation, and consolidation of distributed facilities (e.g. labs and pharmacies) to lower overhead." And adds, "The service will grow to a 24/7 operation and become an indispensable part of Abu Dhabi's logistics infrastructure." The companies aim to install 40 drone-ports in Abu Dhabi by the end of the first year of operation.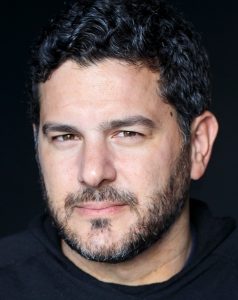 Andreas Raptopoulos
The partnership has completed the first phase of in-country flight trials and at the DoH headquarters they recently hosted a real-time demonstration of the service in the presence of H.E. Abdullah bin Mohammed Al Hamed and other dignitaries.
The test flight transported a live patient PCR test from Zayed Sports City to a laboratory with end-to-end chain of custody tracking via Matternet's Terminal and Mission Control applications. The companies plan to complete testing by the end of year and begin commercial operations in Q1 2022.
Andreas Raptopoulos, Matternet's CEO, commented, "The complementary expertise and synergies with SkyGo have enabled us to move at unprecedented speed with plans to launch a network covering dozens of Abu Dhabi healthcare facilities in just the first year of operation."
He continued, "This will be a model for the rest of the world on how to successfully scale drone delivery for the benefit of healthcare and society overall."
Last month, Matternet became the first drone company in the U.S. to start transporting the Pfizer-BioNTech COVID-19 vaccine.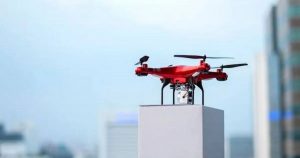 Visual presentation
https://www.youtube.com/watch?v=ewemfbksK8s
For more information
https://mttr.net