By Chris Stonor
Jef Geudens, Head of Skyports Technology,  has outlined how he sees the UK's approach to setting up UAS "geozones" as a positive to advancing beyond visual line of sight (BVLOS) operations.
Previous UAMN Article:
https://www.urbanairmobilitynews.com/commentary/these-are-incredibly-exciting-opportunities-the-scope-of-what-we-can-achieve-is-expanding-rapidly-skyports-ceo-duncan-walker/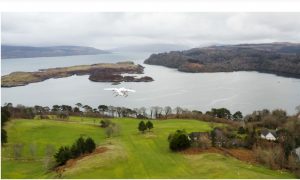 Geudens focuses on the potential expansion of BVLOS in the UK and the opportunities this will bring. He points out how Covid-19 "has accelerated the usage of drones for medical logistics purposes", where the UK government has recognised the potential that drones bring to the NHS and "has decided to fast-track several BVLOS medical drone delivery projects in support of the COVID-19 relief effort."
Skyports was the first in the UK to fly BVLOS between two hospitals, delivering vital PPE equipment and medical goods to remote practices in the Scottish Highlands and Islands. Geudens adds that UTM services are required to support BVLOS operations which are "gradually being rolled out" where on-board Detect-And-Avoid (DAA) technologies are starting to attract certification from aviation regulators.
However, he says, "the primary means of facilitating BVLOS operations in existing airspace is through the creation of Temporary Danger Areas (TDAs). Whilst effective, segregation of existing airspace lacks the scalability required to integrate drones on a wider scale."
Geudens continues, "The UK CAA has taken a big step towards the integration of manned and unmanned aviation by announcing the creation of UAS geozones. These zones will allow drone delivery service providers to execute BVLOS missions that are in the public interest."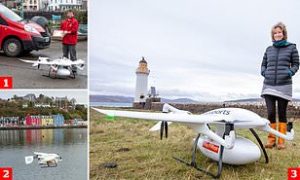 He believes that such zones will ensure the safety of all airspace stakeholders by mandating that aircraft requiring access to the geozone "be equipped with a pre-defined means of electronic conspicuity."
Geudens then sets out a series of geozone conditions that need to be met:-
: The sponsor needs to set up the required level of equipage (e.g. ADS-B) to enter the zone and define the conditions of entry.
: The sponsor also needs to conduct a consultation with other airspace stakeholders as part of the CAA's Airspace Change Process.
He follows this by suggesting that a geozone should adhere to the following additional rules:-
: Keep data on the AIP up to date.
: Activate and de-activate the area by NOTAM if required.
: Provide fair and equitable use of the airspace for all stakeholders.
: The use of VHF Radio Telephony (RT) should not be required for UAS to obtain access to a UAS Geographical Zone.
: Any legitimate request to access a UAS geozone should be accommodated by the sponsor in a timely manner.
: The sponsor can decide as to how to process the access request (via a phone, website, UTM platform, etc.).
: The sponsor will not charge for access to airspace for UAS operators or manned aviation.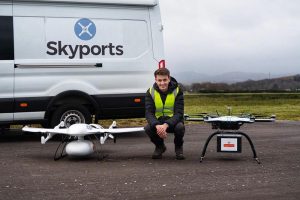 Geudens affirms that Skyports is committed to "working with the GA community and emergency services to showcase the potential benefits that UAS geozones could provide to the aviation industry in the short-term." And points out the company is "currently exploring how we can help fund EC hardware for any aircraft that operate on a regular basis in any of the geozones where Skyports is active."
He concludes, "For the industry to succeed and attain that milestone, it requires a pragmatic approach in the short-term that supports our NHS and provides a safe environment for manned and unmanned operators to coexist."
For more information