By Chris Stonor
Charis UAS, a Rwanda drone company, has announced a major investment for its latest plan to set-up the country's first manufacturing plant for industrial drones, reports cnbcafrica.com.
The company's CEO, Eric Rutayisire, told CNBC Africa this week, "We are investing tens of millions into creating a manufacturing plant. We are looking to employ 100 or so people in the first year." Adding, "There is a big gap in the African market for such an endeavour."
The jobs will be high-skilled covering engineering, logistics and software. The sales market aimed at includes agriculture, energy and utility inspection. Initially, Charis UAS will focus on the African continent, but Rutayisire says, "We have plans to expand into other territories at a later date."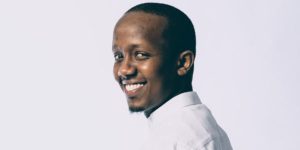 Eric Rutayisire
Earlier this week, Charis UAS announced that company XM2 Pursuit, a leading global provider of moving camera systems for film, TV, visual effects and commercials, has made a major investment and why the financial ability now to set-up the drone plant.
Aidan Kelly, COO of US-based XM2 Pursuit, commented, "Whether its designing solutions, integrating workflows, utilising automation or delivering data in meaningful ways, our investment into Charis UAS is part of our plan to partner with leaders in their field around the world, to unlock the true potential that aerial and remotely sensed data can provide."
Charis already has plans to attract further investment later in the year. Rwanda is ahead of other countries in relaxing drone regulations and flight rules, making it an attractive proposition.
Founded in 2014, the company became Rwanda's first-ever licensed UAV company. The start-up has helped various governments and private organisations to optimise their business operations as well as create a powerful social impact within their communities such as deploying drones to fight against malaria and advancing local energy programs.
With the launch of its first ever made-in-Rwanda drone in February 2020, Charis UAS has continued to break ground by positioning itself as Africa's first commercial drone manufacturer.
Visual presentation
https://www.cnbcafrica.com/media/6226591849001/rwanda-set-for-first-drone-manufacturing-plant/
For more information
https://twitter.com/charisuas?lang=en
(News Source: https://www.cnbcafrica.com)