By Chris Stonor
Researchers from the University of Strathclyde are part of a major trial looking at the opportunities for drones delivering medical products around Scotland, reports strath.ac.uk.
The project is called CAELUS and plans are afoot to carry out live flight tests in the second half of the year.
This 18-month long trial is being led by a consortium of 14 academic and industry partners headed by AGS Airports, owners of Aberdeen, Glasgow and Southampton airports who aim to  "revolutionise the way in which healthcare services are delivered".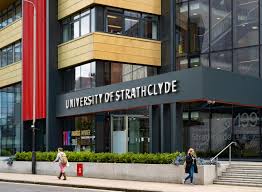 The project has evolved from Strathclyde where University researchers aim to create "a digital blueprint of the drone delivery network with the potential to connect hospitals, pathology laboratories, distribution centres and GP surgeries across Scotland," says the report.
A key aspect of the project is to ensure the drones can safely share airspace with civil aviation alongside the consideration of public safety, security and noise levels. Strathclyde will also lead on the development a distributed recharging network for the drones.
The plan is to create around 20 hubs at airports and medical locations such as hospitals and laboratories covering the whole of Scotland which could see dozens of drones flying between them.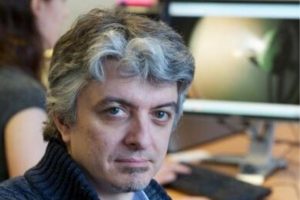 Professor Massimiliano Vasile
Professor Massimiliano Vasile, Director of the Aerospace Centre of Excellence at the University of Strathclyde, says, "Our contribution will build on the work we've done so far on the design and optimisation of reliable systems that are resilient to disruptions which will be very important for any service connected to the delivery of health care."
Strathclyde's Principal Investigator is Dr Marco Fossati, Associate Professor in Computational Aerodynamics in the Aerospace Centre of Excellence and Head of the Future Aerospace Transportation Lab.
He comments, "Strathclyde has a central role in this project with cross-disciplinary input from Mechanical and Aerospace Engineering, Electronic and Electrical Engineering, the Business School, Management Science, Computer Science, Civil Engineering and the Hunter Centre for Entrepreneurship.
And continues, "There are several hurdles to overcome. They include collision avoidance technology for fully-autonomous drones flying beyond line of visible sight; specific temperatures and conditions for critical payloads such as donor organs, satisfying regulatory requirements for the CAA; and not least of all, social acceptance, particularly in terms of visual cluttering, noise emissions and safety."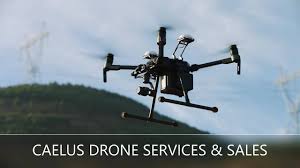 Therefore, Project CAELUS aims to demonstrate a system that is not simply about point-to-point delivery in designated air corridors, but a network that would operate in unrestricted airspace.
Dr Fossati, points out, "The unmanned aerial systems world looks at drones flying as high as 400ft, but depending on our design we want to keep this limit as a soft limit with drones that can fly higher. We also want to look at drones that can fly as fast as 200 km/h or more as a peak performance."
The project could be developed in future to include other electric aerial vehicle networks, for delivery of various products as well as passenger transport.
"This project has the potential to completely revolutionise the way in which healthcare services are delivered in Scotland"
The consortium comprises: AGS Airports, ANRA technologies, Atkins, Avy, Connected Places Catapult, Intelsius, Leonardo MW, NATS, Schneider Electric, SP Energy Network, SSE Network, The Drone Office, Trax International, uAvionix and the University of Strathclyde.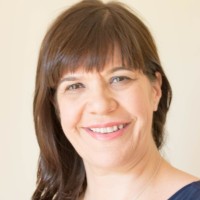 Fiona Smith
Fiona Smith, Head of Aerodrome Strategy at AGS Airports, says, "This project has the potential to completely revolutionise the way in which healthcare services are delivered in Scotland. Not only can drone technology rapidly speed up the delivery of critical medical supplies, it can reduce waiting times for test results and, more importantly, help provide equity of care between urban and remote rural communities."
It is important to take a closer look at the consortium members and the expertise they bring. Smith points out, "The members represent some of the most skilled and experienced in drone technology. The funding from the UK Industrial Strategy will allow us to work together to overcome the various challenges faced."
She adds, "Although our focus is on healthcare, the CAELUS project could pave the way for the deployment of drone-enabled logistics in other sectors and has the potential to change the way airspace is used by manned and unmanned vehicles."
The report ends, "Strathclyde is a member of the UK Aerospace Research Consortium along with 10 other universities, which offers Government, industry and international partners (such as NASA, NRC and ONERA), a central co-ordinated research platform, access to national research facilities, and future skills development."
For more information
https://dronemajor.net/brands/caelus-drones
(News Source: https://www.strath.ac.uk)