By Chris Stonor
Australian drone logistics company, Swoop Aero, and the UKs, Skyports, are extending their present collaboration by deploying drone delivery across Europe and the Americas, reports a press release.
After their success in contributing to the UK's National Health Service (NHS) COVID-19 response, the companies have decided to pool their experience and resources to improve critical supply chains to support emergency responses further, such as the continuing Covid-19 crisis.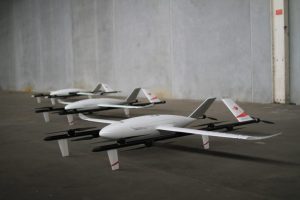 The announcement follows Swoop Aero's recent launch of the Kite aircraft. The release says, "This next-generation aircraft is designed with precision for urban flight and high-impact rural and remote operations and that Swoop Aero considers will be the most advanced aircraft of its type being progressed through USA Federal Aviation Administration (FAA) and European Aviation Safety Agency (EASA) certification programmes."
And goes on,  "Kite is the centrepiece of Swoop Aero's full technology stack, including hardware, software, and supporting infrastructure, which will be a core component empowering Skyports' global operations."
UAMN Previous Article:
https://www.urbanairmobilitynews.com/medical-pharmaceutical-transport/the-kite-swoop-aero-unveils-its-next-generation-drone-for-urban-areas/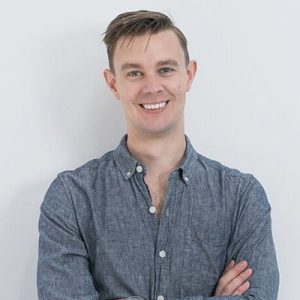 Eric Peck
Eric Peck, CEO of Swoop Aero, commented,"We're so excited to continue to work with Skyports in new markets across Europe and the Americas. In our collaboration, we have been able to treat patients in their local communities and enhance the emotional and economic prosperity of people in the region."
He continued, "It's great to see the positive impacts that have emerged from our strategic partnership and continuing to work towards Swoop Aero's goal to provide 100 million people with access to sustainable drone networks by 2025."
Duncan Walker, CEO of Skyports, added,"The American and European markets have demonstrated huge appetite for drone delivery services and we're thrilled to be leading the revolution."
With the collaboration, Skyports is to be the first partner to gain access to the next-generation Kite aircraft as part of Swoop Aero's Pioneer Program. Skyports will incorporate the craft into its fleet for deployment across medical, maritime and logistics drone delivery operations across Europe, the Americas and select countries over Asia-Pacific (APAC).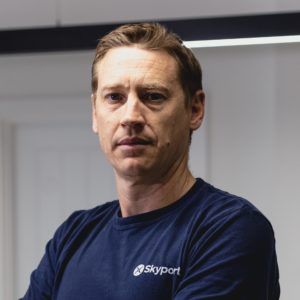 Duncan Walker
Footnote
The companies began their partnership in late 2020. Skyports, leveraged Swoop Aero's air logistics platform to transform the delivery and distribution of Covid-19 commodities, including PPE and samples, in the remote Scottish Highlands and Islands. The operations reduced critical journey times from two days down to as little as 30 minutes. The company also used the Swoop Aero platform to support the transportation of pathology and blood samples to and from rural communities in the Argyll and Bute region in the west of Scotland.
During the second pandemic wave of the COVID-19 it is reckoned the partnership saved over 11,000 hours of pathology waiting time and made over 422 flights beyond visual line of sight (BVLOS) of the remote pilot covering 14,000km.
Visual presentation
 https://www.youtube.com/watch?v=DQrft5fsKwE
 For more information