By Chris Stonor
Anra technologies demonstrated a SMART SKIES drone last week at the Florida Department of Transportation and Florida's Turnpike enterprise Suntrax facility for SASHTO 2021, reports a press release.
While at the brand new SunTrax facility, Anra flew its vertical take-off and landing (VTOL) drone that is capable of carrying a 3-pound payload for long distances and in excess of 90-minutes. The drone was connected to a delivery and airspace management software to demonstrate the entire ecosystem: (Drone + Delivery/Order App + Airspace Mangement).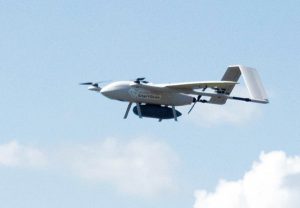 The delivery software incorporates airspace management technology to enable safe flight routing for the drone while providing tracking and status updates to the customer via the mobile app. ANRA's solution connects all the necessary stakeholders by providing vital information and data exchanges for compliant and efficient delivery operations.
The release explains, "For the SASHTO event, ANRA's delivery software demonstrated how a First Responder (client) can order an epipen from the State Emergency Response Team (vendor) for drone delivery over inaccessible roads that were flooded by a hurricane."
It goes on, "This scenario was flown several times during the event for attendees, with the delivery/order app flow and airspace management details projected onto a large screen, while the drone flew the live mission, allowing the attendees to view the entire process and workflow."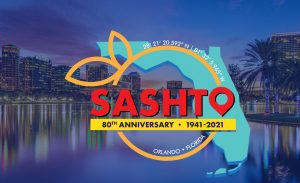 Footnote
SASHTO is an acronym for the Southern Association of State Highway and Transportation Officials. The Association was organised to encourage a balanced transportation system across the southern United States.
Visual presentation
https://www.youtube.com/watch?v=8aogsqOz4HE 
For more information
https://www.anratechnologies.com/home/
https://www.itsdigest.com/florida-hub-transportation-and-mobility-innovation