By Chris Stonor
A new consortium led by Altitude Angel and Skyfarer alongside  Cranfield University, Phoenix Wings and Telecomms giant O2, has been given the go-ahead from the UK's Civil Aviation Authority (CAA), for Extended Visual Line of Sight (EVLOS) trials across the skies of Middle England, reports a press release.
The consortium forms the first medical drone delivery network of this type with the aim to create a national infrastructure enabling same day delivery with autonomous craft.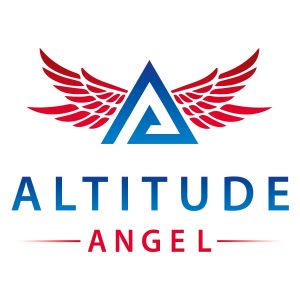 The green light allows heavy unmanned aircraft systems (UAS) to conduct short-range flights to test the drones capabilities and logistics. Initial technology trials take place after Easter and actual deliveries to occur in the summer. The aim is to develop a "smarter, faster, safer and potentially greener supply chain." The focus will be on Covid-19 and pathology samples as well as blood for transfusions.
For example, there are 2.5 million units of blood processed and distributed in the UK every year, where more than 200,000 new blood donors are required every year across England to replace those who can no longer donate regularly.
The project is funded by Innovate UK, part of UK Research and Innovation (UKRI). The release says, "(It) aims to pave the way for harnessing the power of unmanned aerial vehicles (UAVs) to revolutionise the provision of healthcare services and develop smarter, safer, greener supply chains that have no impact on road congestion and no increase in fossil fuel emissions."
And goes on, "This comes at a time when transportation accounts for 34 percent of the UK's net domestic CO2 emissions and when heavy goods vehicles make up 17 percent of domestic transport emissions."
Elliot Parnham, Founder and CEO at Skyfarer, said, "A big problem needs a big team and our future flight challenge project backed by UKRI will bring medical drone delivery to the UK and make a lasting difference to the capabilities of logistics within a nation."
Apart from reducing waiting times for vital medicines and other medical supplies, the project has the ability "to supply medicine to all-terrain and off-track locations."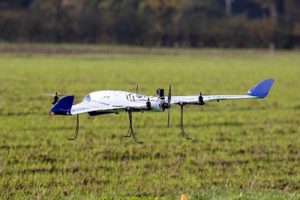 The consortium also hopes the adoption of drone deliveries "will up-skill local workers and innovate the budding medical drone delivery sector."
The group aims to have fully operational routine medical deliveries by 2022 after creating "a drone corridor" where unmanned craft can deliver essential supplies without the need for a human driver.
For more information