By Chris Stonor
The University Hospitals of Morecambe Bay, a NHS Foundation Trust, is seeking approval to create a safe drone corridor to fly a remotely piloted aircraft system (RPAS), reports a press release.
The Foundation, in support of the NHS response to Covid-19, aims to fly drones across the Morecambe Bay to provide medical delivery services between Lancaster Royal Infirmary, Furness General and Westmorland General Hospitals.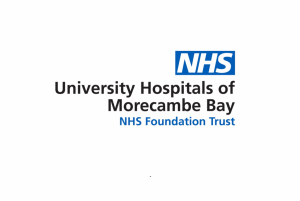 The website explains, "The aim of these flights is to transfer pathology samples and medications between the hospitals in a more efficient manner, providing optimised healthcare to the Morecambe Bay population.  With the relevant approvals in place, we plan to conduct Beyond Visual Line of Sight operations between the above-mentioned sites." The drones would fly over coastal/tidal sands, with minimal overflight of urban population, roads or railway infrastructure to affect operations.
Meanwhile, the CAA has decided that this project is "in scope of the airspace change process and that a Temporary Danger Area (TDA) will be required for the route to segregate (the) operation." The next step is for the Trust to contact airspace users in the region for feedback and has asked them to read the proposals (see website link at bottom) and respond by no later than August 14th.
Not surprisingly, the local newspaper, nwemail.co.uk, has asked residents in the designated fly-over area for a response. And not surprisingly, the overall negative concerns were about safety. These included, "Problem is, what if a drone runs out of energy on a flight and crashes?" to "No, definitely not a good idea" and "Terrible idea." These views were balanced by "Really clever", "They reduce the delivery time" to the usual wag comment, "Good idea. They have been successfully using drones to deliver drugs to prisons for years."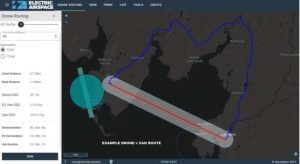 While this is a local UK story, the upshot is enormous if the NHS Foundation is given the go-ahead for initial trials. If then successful, this could open the way for other Trusts all around the UK to create their own safe flight paths to deliver medications.
For more information
http://www.morecambebaydrones.com