By Chris Stonor
Eastern Kentucky is the latest region of America that is using drones during the pandemic to deliver medical healthcare products, reports wtvq.com.
Bart Massey, Executive Director of USA Drone Port, a non-profit National Unmanned Robotic R&D Centre based in Hazard, said, "There's got to be something we can do with drones to have a positive impact on Covid. And not just for Kentucky, but across America."
He says the idea for drone delivery came at the beginning of the pandemic when people were isolated and sometimes unable to leave their homes. While he was mulling over ideas, he was introduced to Fran Feltner from UK's Centre of Excellence in Rural Health.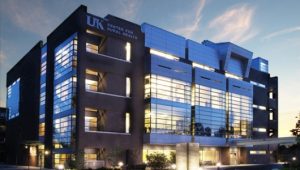 Centre of Excellence
Feltner explained, "Bart knows all about drones and I know all about health workers in the community, and pulling us together as partners really enabled this project to happen."
Feltner applied for a grant from the University of Kentucky's Centre for Appalachian Research in Environmental Sciences, and was approved. And so The Jericho Project was born.
Early this week (December 15th) the inaugural drone flight took off carrying PPEs. Feltner smiled, "The person who received that first delivery was so excited. We feel this can really lead to something great." And Massey points out that all the drone operators involved with the project are licensed to fly and work alongside the FAA regulations.
Massey and Feltner hope delivering PPE is just a beginning. Feltner said, "To be in Eastern Kentucky, in the mountains of Appalachia, and being at the forefront of this discovery, I think it's really important to our nation."
And Massey added, "This project could not have happened had this not been in such a time of need. So, you can almost say 'lemons to lemonade,' as it has given us the abilityto progress this probably quicker than it could have been before."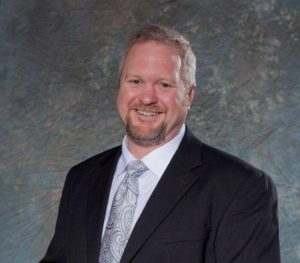 Bart Massey
Massey has written 11 books, so far, covering all aspects on how to train drone operators to carry out everything from search and rescue to pulling fibre optic cable across lakes.
To date, the four-year-old USA Drone Port has trained 125 pilots through a partnership with Hazard Community and Technical College. He said, "We have been able to get grants. We're building a 9,000 sq. ft building that'll be up next year. We have customers like the Department of Defense, and we were the first drone port to ever present at the Paris Air Show."
Fran Feltner, set-up the UK Centre of Excellence in Rural Health in Hazard, Kentucky, four years ago also, after gaining grant funding from the National Institute of Environmental Health Sciences.
Professor Ellen Hahn, UK-CARES Director and College of Nursing, a division of the Centre, explained, "Our mission is to build capacity for environmental health sciences on campus and then in our target region, which is about 20 counties in Southeast Kentucky."
When Covid-19 struck Kentucky back in March, Hahn pointed out, "We heard loud and clear that some of the people living in the region weren't really taking Covid as seriously as they should. They didn't have access to personal protective equipment like masks and gloves and disinfectant wipes. Knowing that there are a lot of remote regions in that part of the state, we started putting two-and-two together."
What resulted was a proposal for a research project to document the feasibility of delivering PPE to at-risk, rural residents.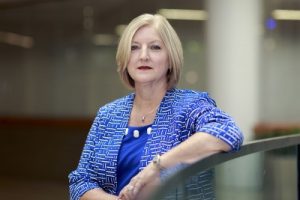 Fran Feltner
Meanwhile, Kentucky Homeplace, a further division that provides access to medical, social and environmental services for Kentuckians in 30 counties, is in the process of recruiting clients to train as "visual observers."
An observer, Massey explains, is an extra set of eyes and ears for the drone operator. "If we have a visual observer that's communicating from a site beyond, then we're able to do things at a further distance."
These observers will train in radio communication and hand signals, aircraft identification to note elevation and direction, and relay hazards on the ground — like children or dogs that could grab the craft. "They'll have eight hours in class, and they'll have about four hours mentorship with the drone pilots," continued Massey.
Mace Baker, director of Kentucky Homeplace, said, "Whatever we take — hand sanitisers or masks — not only are we going to deliver them to our clients, but we're going to train them on their proper use."
Hahn concluded, "I think people around the country are watching us to see what happens with this project. You don't necessarily hear about inventions and innovative things in rural Kentucky." While Feltner added, "If we can be on the forefront of innovation, it's just an awesome goal to reach."
 Watch videos
https://www.wtvq.com/2020/12/18/usa-drone-port-uk-cares-and-kentucky-homeplace-partner-to-bring-ppe-to-rural-kentuckians/
For more information
https://ruralhealth.med.uky.edu
(News Source: https://www.wtvq.com)