By Chris Stonor
Skylift, a Leicester-based drone company, was originally founded to deploy craft to service wind farms, from lifting tool bags, servicing the turbines to the delivery of goods around the sites. However, the drone's all-round capability has enabled the company to expand into other fields including the delivery of vital cancer drugs, reports islandecho.co.uk.
For greater efficiency, Skylift has also submitted an application for "A Temporary Danger Area" to be introduced across the Solent, stretching into Newport, Isle of Wight (IOW) to allow drones to fly safely through the airspace.
It is expected the introduction of such flights, to initially operate on a 4-week trial basis, could see the transport time reduced from hours to just 32 minutes, allowing the cancer drugs required to be manufactured, once patients are confirmed as able to receive treatment, therefore reducing wastage.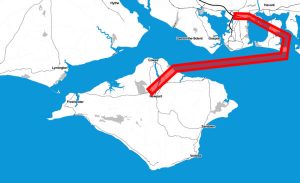 A Skylift spokesperson commented, "Reducing the delivery time to a 32-minute direct flight between the two hospitals would be transformative, as the chemotherapy can be manufactured once patients are confirmed as able to receive treatment, before being delivered on-demand."
The spokesperson continued, "Beyond visual line of sight unmanned aircraft operations will be required and, in accordance with CAP 1915, such operations must be conducted within segregated airspace."It's expected the drone will fly 5 days per week, with 4 return flights per day, predominantly in daylight hours.
The new trial on behalf of the Isle of Wight NHS Trust and Portsmouth Hospitals University NHS Trust will see drones transport the critical chemotherapy drugs between Queen Alexandra Hospital and St Mary's, helping to avoid the delays currently experienced due to the pandemic and reduced ferry timetables.
Chemotherapy drugs, which cannot be manufactured by the Isle of Wight NHS Trust and are instead produced on the mainland, have a short shelf-life of between and 8 and 24 hours meaning that timely delivery is essential.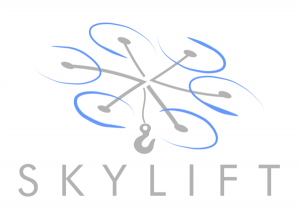 Last May, trial drone flights were conducted between Lee-on-Solent and Binstead Airfield to test the prospect of delivering PPE to the Island, with the Civil Aviation Authority (CAA) giving the green light for unmanned flights to take place cross-Solent for the first time.
Visual presentation
https://www.youtube.com/watch?v=stT86QcYsdw
For more information
https://www.linkedin.com/company/skyliftuav/
(News Source: https://www.islandecho.co.uk)