By Chris Stonor
Drone delivery company, Volansi has signed a deal with Australia's largest aerospace material manufacturer to promote the company's drones in Australia and the Asia-Pacific region, reports newsbreak.com. The unmanned craft will be promoted to both the commercial and defence services markets.
A Memorandum of Understanding (MoU) allows Volansi direct access to new markets not ecperienced yet, while Quickstep has the opportunity to become involved with the drone industry.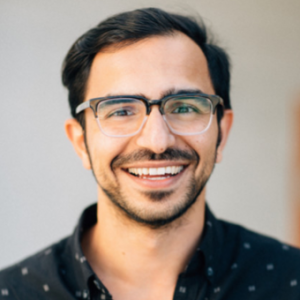 Hanna Parvizian
Hannan Parvizian, CEO and cofounder of Volansi, commented, "This MOU will offer us the opportunity to combine our depth of industry knowledge with Quickstep's composite component expertise and to grow our market presence."
Quickstep began as a family business in Perth, Australia, where it developed an innovative carbon fibre composite parts production technique. This allows for the end product to be lighter, stronger and more cost-effective. Today, the company has a manufacturing plant near Sydney's airport and an R&D facility in Melbourne.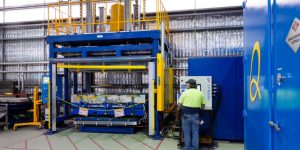 Quickstep Factory Floor
The company is an approved supplier for Lockheed Martin's F-35 Lightning II Joint Strike Fighter and the sole supplier for the composite wing flaps on the military C-130J and commercial LM-100J transport aircraft.
Mark Burgess, CEO of Quickstep, said, "Expanding our presence in the unmanned sector is a key element of Quickstep's growth strategy. This partnership with Volansi is aligned to our plan for on-going expansion across the aerospace manufacturing and services markets."
In recent years, Volansi has expanded its operations in America including drone deliveries of medical products during the Covid-19 pandemic. The company also works alongside the US Air Force under a USD400 million contract to develop parts for its Skyborg drone program. Volansi has quickly become on of the leading lights in the drone industry.
Visual presentation
https://www.youtube.com/watch?v=qV-7dRsQS2c
For more information
(News Source: https://www.newsbreak.com)