By Chris Stonor
Volansi, the drone delivery company, announced this week it has partnered with three of the nine FAA BEYOND participants to speed up drone integration, reports digitaljournal.com.
The company is to work alongside the North Carolina Department of Transportation (NCDOT), the University of Alaska Fairbanks and the North Dakota Department of Transportation. This partnership allows each member to share expertise with the other.
Both North Carolina and North Dakota are leading the charge for drone integration and will ensure the craft can be safely integrated based on regulations built around previous and current tests.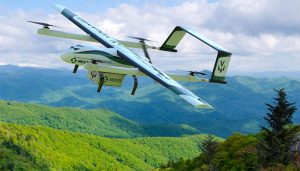 Meanwhile, the University of Alaska Fairbanks has played a key role in its research and development efforts and has acted as its partner in the Pacific and Arctic regions.
Hannan Parvizian, Volansi CEO and cofounder, commented, "Each one of our partners is unique and undertaking projects essential in performing the research and testing required to safely integrate drones into the national airspace."
He continued, "Our VOLY C10 drone is to be used to provide the required data and lessons learned through various trials to assist regulatory teams and policymakers within the FAA as well as help The Department of Transportation with regulations, policy, and guidance to streamline the approval processes for UAS integration." Adding, "These projects will help to unlock the skies for drone delivery."
The company's C10 was also chosen for North Dakota's state-wide BVLOS network. This drone is to be employed to ensure the safety and reliability of the BVLOS network and perform specific use-case development flights. It will also allow the Northern Plains UAS Test Site (NPUASTS) to set standard requirements for any future drones flying on the BVLOS network.
The drone can fly up to a distance of over 50 miles with a maximum payload of 10 pounds. This drone was chosen as it allows for various technologies to be installed with ease, such as Command and Control (C2) links or on-board Detect and Avoid (DAA). The delivery drone is also able to meet the payload specifications for the various trials.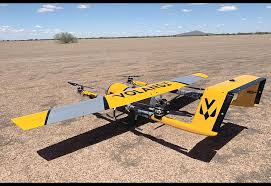 Last Summer it delivered medicines to Wilson, North Carolina's Vidant Healthplex, from the Merck manufacturing facility. This trial is expanding to a larger three-phase approach to learn more about the benefits of drone technology and its ability to improve access to healthcare. And last Autumn, Volansi partnered with the Northern Plains UAS Test Site (NPUASTS) to support Vantis, North Dakota's statewide UAS network, which enables BVLOS.
BEYOND is a continuation of the FAA's Unmanned Aircraft Systems (UAS) Integration Pilot Program (IPP), implemented in October 2017. The goal of BEYOND is to continue developing the partnerships that have already been established, build on the progress, and tackle the remaining challenges to ensure safe integration of drones, like Volansi's VOLY c10 in the National Airspace.
For more information
https://www.faa.gov/uas/programs_partnerships/beyond/
(News Source: http://www.digitaljournal.com)