By Chris Stonor
The Northern Territory (NT) in Australia is to begin a series of drone trials to deliver healthcare products to remote areas of the state, reports zdnet.com. The testing is the result of a partnership between the NT government, iMove and Charles Darwin University (CDU). Drone services consultants Hover UAV has also been brought in to play an advisory role for the project.
The Northern Territory is an ideal location. While it covers 520,902 Sq. miles, making it the 11th largest country subdivision in the world, it is sparsely populated with only 245,980 people, fewer than half as many as on the island of Tasmania.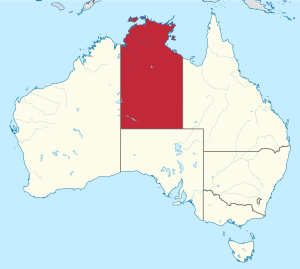 The project, to be funded by all three parties, will initially explore the logistical challenges of using drone technology to deliver health services in NT, including integrating drones into the current health transport network, researching which airframes are capable of withstanding the territory's wet and dry seasons, and developing drones with a maximum range of 250 kilometres. This research work is to be carried out by a team at CDU, which is being led by associate professor Hamish Campbell.
CDU interim Vice-Chancellor and President, Mike Wilson, said, "Our team will investigate the potential in deploying drones for the delivery of time-critical medical items to remote communities across the Northern Territory." He continued, "These craft are already being used for healthcare delivery in developing countries, however, we need to undertake research to understand where they can reduce costs and improve our own health care outcomes."
The eventual goals, according to iMove, are to see regular drone flights of up to 100 kilometres by the end of 2021 before progressing to regular ones of up to 250 kms that transport medical items to and from remote communities by July 2023.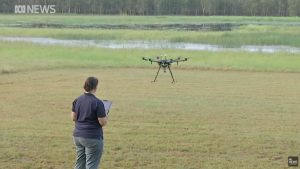 iMove programs director, Lee-Ann Breger, believes the project could pave the way for the delivery of essential healthcare services, such as cold-storage Covid-19 vaccines, eventually leading to a roll-out across Australia.
She said, "There are about eight million people living in rural and remote parts of the country. That's about a third of our population living in places where getting life-saving medical supplies is not only a race against time, but also a battle against the tyranny of distance, harsh landscapes, and unpredictable elements."
She continued, "Regional communities face medical access and health supply issues. This doesn't have to be the case. We have the technology to put an end to this deprivation, especially in remote Northern Territory First Nations communities."
Visual presentation
https://www.youtube.com/watch?v=PB1ZBXzPVoA
For more information
(News Source: https://www.zdnet.com)