By Chris Stonor
Wingcopter, the German manufacturer and operator of unmanned delivery drones for both commercial and humanitarian purpose, has partnered Flying Labs Network as a technology ally, reports a company press release.
The aim is to advance and enhance supply chains through locally led cargo drone projects and train people to operate Wingcopter's unmanned systems for long range flights, including Beyond Visual Line of Sight (BVLOS). The Flying Labs Network already educates local people in the use of drones, robotics, data and AI in more than 30 countries including Africa, Asia and Latin America.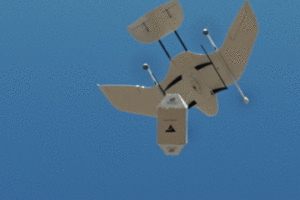 Wingcopter offers local Flying Labs (FL) leading technology for the delivery of vital medical goods in more hard-to-reach and remote areas, especially during the Covid-19 pandemic. The partnership allows FL around the globe to directly access Wingcopter's delivery drone experience and purchase its craft at a discounted price. Meanwhile, WeRobotics supports the FL through joint trainings and projects.
Previous Recent UAMN Articles About Wingcopter:
https://www.urbanairmobilitynews.com/medical-pharmaceutical-transport/wingcopter-announces-raising-usd22-million-investment-via-series-a-funding/
https://www.urbanairmobilitynews.com/medical-pharmaceutical-transport/drone-company-wingcopter-gains-further-financial-firepower-in-vaccine-delivery-race/
Andi Fisanich, Wingcopter's Head of Humanitarian Programs, said, "The partnership with the Flying Labs Network fits perfectly with our vision to create efficient and sustainable drone solutions to improve and save lives everywhere. I truly believe that to strengthen supply chains with drones requires an active and supportive ecosystem that knows and involves their local communities."
He added, "Together, we can establish a drone service for developing countries that allows its citizens to take a lead in expanding this new industry and directly benefit from it."
Wingcopter is currently implementing a delivery network in Malawi to improve local healthcare supply chains together with UNICEF and Deutsche Gesellschaft für Internationale Zusammenarbeit (GIZ) on behalf of the German Federal Ministry for Economic Cooperation and Development (BMZ).
Within the project entitled Drone + Data Aid, the company co-operates with the African Drone and Data Academy to train young people from across the continent for delivery operations.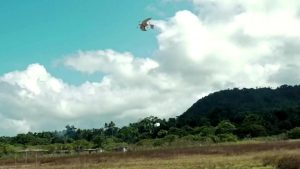 Dr. Patrick Meier, Co-Founder and Executive Director of WeRobotics, commented, "We're very pleased to welcome Wingcopter to the Flying Labs Network given their strong commitment to local leadership. Several Flying Labs have already reached out to Wingcopter (and vice versa) to explore collaboration opportunities."
In many areas of the developing world, Wingcopter is preparing for delivery of Covid-19 vaccines to remote areas by drone, building on experience from earlier vaccine and medical delivery projects, which took place in countries like Vanuatu and Tanzania.
The award-winning company recently raised USD22 million in Series A funding, led by Silicon Valley-based Xplorer Capital and German Futury Regio Growth Fund. With its unique, tilt-rotor mechanism, the electrically powered Wingcopters far exceed the range and payload capabilities of commercial multicopter drones. The craft can fly ranges of up to 120 kilometres and holds a world record speed of 240 km/h. Wingcopters fly autonomously and reliably in wet weather as well as in winds of up to 70 km/h.
Visual presentation
https://www.youtube.com/watch?v=T1hVFivopD8
For more information