By Chris Stonor
Zipline, "the leading drones for good company", has come a long way since launching its first medical delivery distribution in Rwanda during 2016, reports a company press release.
Five years later, the company has created "the world's largest automated on-demand delivery service" and "pioneering a new category of instant logistics." From delivering Covid-19 vaccines around Ghana, to launching 24/7 deliveries in Rwanda, all the company's hard and pioneering work has been awarded with a major USD250 million new funding.
New investors include Fidelity, Intercorp and Reinvent Capital alongside present financial supporters Baillie Gifford, Temasek and Katalyst Ventures.
The new funding assists the continual advancement of Zipline's integrated service including autonomy platform, aircraft, fulfilment systems and general operations. The funding also fuels the continued expansion into new industries and geographies, "transforming systems like healthcare and commerce with instant logistics, and strengthen our support of local communities and the partners we work with."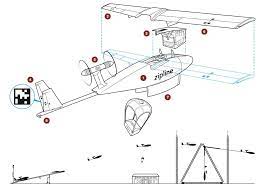 In recent times, Zipline has:
Expanded service hours in Rwanda to offer the first 24/7 autonomous delivery service in the world.
Signed a partnership with the Ministry of Health in Ghana to scale to four additional distribution centres that will cover 24 million people or 90 percent of the country's population.
Helped Zipline's partners in the US and Africa respond quickly to the Covid-19 pandemic, distributing the vaccine and PPE in Ghana as well as transporting PPE in North Carolina with Novant Health.
Entered Japan through a first-of-its-kind strategic operational partnership with Toyaota Group.
Announced a parternship with Walmart to bring on-demand delivery of health and wellness products to the U.S.
Signed new partnerships with Nigeria's Kaduna and Cross River States to deliver medical supplies, including vaccines, blood and medicines.
Partnered with Pfizer to design and test an end-to-end delivery solution to safely, efficiently, and equitably deliver all Covid-19 vaccines in countries where Zipline operates.
Surpassed ten million autonomous miles flown, two million vaccine doses distributed and over 150,000 commercial deliveries complete.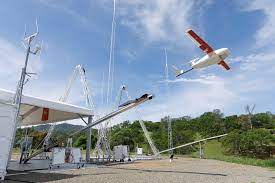 Back in 2016, Zipline initially served 21 Rwandan hospitals during the year. Five years later, launching in Kaduna state, Nigeria, the company will serve 1,000 new facilities, on-boarded with custom built, proprietary software.
Zipline's says, "This is what scale means to us. Breaking out of the limitations of existing systems to create a model of logistics that reaches everyone, everywhere."
A success story on a gold-plated humanitarian plate.
Visual presentation
https://www.youtube.com/watch?v=fjjbeltn4Fo
For more information