By Chris Stonor
Zipline, a world's "leading medical drone delivery company", has signed an agreement this week with Toyota Tsusho Corporation, reports a press release.
The announcement sees Zipline entering Japan's drone delivery market to "enable healthcare access for people and communities across Japan, even in the most remote areas of the country" and to bring "new advancements in mobility to help transform the healthcare supply chain" around the country. The partnership is to begin exploring the delivery of a range of critical medical and pharmaceutical supplies to remote areas.
Masato Yamanami, CEO for Automotive Division of Toyota Tsusho, said, "We first invested in Zipline three years ago because we strongly believe their technology has the power to reimagine how health systems deliver care to people around the world." He continued, "Zipline's model has a proven systematic impact and we are thrilled to bring that same innovation to support the communities of Japan."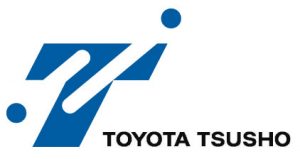 Zipline currently delivers medical supplies at national scale in Ghana and Rwanda, and also operates in the United States. Zipline's drones have flown more than 5 million autonomous miles to deliver more than 1.5 million doses of vaccines, units of blood, and critical and life-saving medications to more than 2,500 health facilities serving more than 25 million people.
Keller Rinaudo, co-founder and CEO of Zipline, commented, "Our mission at Zipline is to provide every human on earth with instant access to vital medical supplies. This partnership with Toyota Tsusho is the first step in delivering on that promise for the more than 120 million people in Japan."
He added, "We live in a time where equal access to medicine has never been more urgent and imperative, and our two teams share a commitment to finding new ways to help solve the problem."
This is Zipline's first-ever strategic operational partnership, and represents a new model for scaling an on-demand delivery service. Toyota Tsusho will manage its own distribution centre powered by Zipline's aircraft and logistics technology to distribute supplies on-demand across a network of healthcare providers. As part of its partnership with Zipline, Toyota Tsusho will also develop first-hand drone logistics operations expertise, building on its experience in the global automotive industry as a Toyota Group company.
This partnership follows Toyota Tsusho's investment in Zipline back in June 2018 and is part of the company's NEXT Technology strategy intended to support new innovation in mobility. The companies have also partnered in Ghana, where Zipline delivers medical products from Gokals-Laborex Limited, Toyota Tsusho Group's pharmaceutical distributor, to hospitals across the country.
Visual presentation
https://www.youtube.com/watch?v=fjjbeltn4Fo
For more information