By Chris Stonor
A two-day drone event, the biggest ever held in India, is planned for late December at the New Delhi, Pragati Maidan Exhibition Centre, where the public will be allowed to attend on the second day, reports indiatimes.com.
Prime Minister, Narendra Modi, is the instigator directing the Indian Aviation Ministry to schedule and help organise this event. Modi aims to make India a global drone hub before the end of this decade.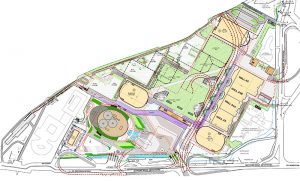 Pragati Maidan Exhibition Centre Layout
An organiser explained, "There will be over 2,000 participants and more than 100 exhibitors. We plan to invite people from all walks of life, like students, self-help groups and farmers on the second day to showcase the wide variety of drone uses." Adding, "This is just the beginning. Our aim is to bring about transformation in people's lives with drones."
The event will occur soon after the major India International Trade Fair between November 14th-27th  at the same venue, after being cancelled last year due to Covid-19. The showground is now three times its former size after recent redevelopment.
Currently, drones in India are being used for transporting vaccines, spraying pesticides, fighting locusts and inspecting oil pipelines and transmission lines.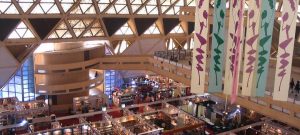 Footnote
Pragati Maidan is a venue for large exhibitions and conventions in New Delhi. It has an area of nearly 150 acres of space, being among the biggest in India. It is owned, operated, controlled and managed by the India Trade Promotion Organisation.