By Chris Stonor
Den Helder, a city and municipality in the Northern part of the Netherlands as well as the country's main naval base, will have its own DronePort, reports dronewatch.nl.
This new port is an initiative of the Maritime Drone Initiative (MDI) and is funded from the Maritime Innovations program as part of the Region Deal. The DronePort will be realised in the coming years. To achieve this the Den Helder Airport is to be expanded to locate it.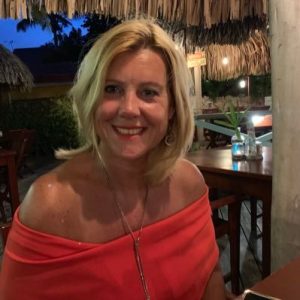 Conny van den Hoff
Conny van den Hoff, Airport Director at Den Helder, commented, "Unmanned aviation is a great extension of the airport's existing activities and facilities, but before the first drones take off and land, a lot still needs to be done."
She refers to the physical infrastructure which needs to be constructed as well as the crucial permit that must be applied for enabling dual use of the airspace in close consultation with the military.
Once achieved drones can fly from the port and over the adjacent sea to detect rip currents, assist those in the water who require help and speed to platforms and wind farms for inspections and delivery of urgent items.
The development of the Den Helder DronePort is being co-coordinated by DroneQ Robotics. Company co-Founder, John Troch, said, "Together with AirHub, we are core partners and jointly responsible for setting up and executing the Beach Safe, Long Distance Cargo Drone Delivery projects and setting up the Maritime Drone Command Centre (MDCC)."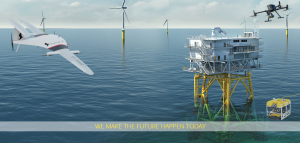 DroneQ Robotics Drone
He continued, "METIP/NHN, DroneQ Robotics and AirHub have signed an agreement for this purpose. With Phoenix-Wings we are working on the further development of the cargo drones."
The construction of the DronePort is financed from the Region Deal, a collaboration between the government and the province of North Holland, the municipality of Den Helder, the partnership De Kop Werken! and other public/private partners.  
Footnote
One aspect of the Region Deal concerns the development of innovative maritime technologies. Den Helder is not the first Dutch region to get its own Port. A comparable DronePort became operational in Eemshaven, Groningen last summer.
Visual presentation
https://www.youtube.com/watch?v=uefS7L2tmeg 
For more information
https://www.droneq.nl/?lang=en
(News Source: https://www.dronewatch.nl/)