By Chris Stonor
It was announced this week that the Civic Air Transport Association (CIVATAglobal) has been appointed as a member of the Informal Drone Experts Group (E03533) of the European Commission's Directorate-General for Mobility and Transport, reports a press release.
In 2019 the Commission adopted Delegated Regulation 2019/945 on unmanned aircraft systems (UAS) and on third-country operators of unmanned aircraft systems and Implementing Regulation 2019/947 on the rules and procedures for the operation of unmanned aircraft. A regulatory framework for the U-Space (managing airspace traffic of drones) was adopted on April 22nd this year.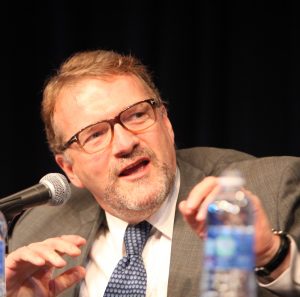 Andrew Charlton
In its recent Sustainable and Smart Mobility Strategy, the Commission announced its intention to adopt a Drone Strategy 2.0, in 2022, to reap the full potential offered by drones to a well-functioning single market. To support the development of appropriate regulations, the Commission has set up an Expert Group of industry experts and stakeholders.
Andrew Charlton, CIVATAglobal's Director General, commented, "We are very grateful to the Commission for recognising the role that CIVATAglobal is playing in acting as a bridge between local authorities and the industry in the development of drone and urban air mobility/advanced air mobility (UAM/AAM) services in Europe and beyond."
He continued, "We believe we can provide significant support to the important work this group is doing, especially in furthering the understanding of how legal and regulatory responsibilities for safe drone/UAM operations above people should be assigned between national and local authorities."
For more information
Contact
Philip Butterworth-Hayes, Director of Communications and Strategy at CIVATAglobal: phil.butterworth-hayes@civataglobal.org