By Chris Stonor
Abu Dhabi based Technology Innovation Institute (TII) is collaborating with America's Purdue University to research cybersecurity for drones operating in urban areas, reports gulfbusiness.com.
Drones are vulnerable to sophisticated cyber-attacks to their communication, navigation, surveillance and general control protocols. The research project is planned to last three years and comprises of four development phases:-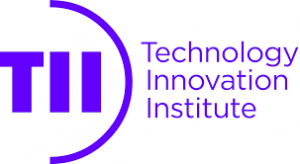 : To carry out modelling and analysis of UAS security
: To develop algorithms and methodologies for high-assurance autonomy
: To construct an experimental environment and work to simulate safe and secure urban UAS operations
: To trial and validate mitigation strategies in a scaled, mixed-reality test bed.
The project is to be conducted at TII's Secure Systems Research Centre and led by Prof. Inseok Hwang.
Dr Shreekant Thakkar, Chief Researcher, said, "We are delighted to have the Purdue Team to assist developing cyber-security systems. By using their state-of-the-art autonomous drone testing facility we can develop secure and resilient systems to protect against malware."
As part of the project, Prof. Hwang is to assess potential cyber- attacks, Prof. Xu the encryption and multi-UAS communications, while Prof. Goppert is to trial the actual drones in a bespoke environment.
Technology Innovation Institute (TII)
Dr Thakkar continued, "This will enable the commercial autonomous drones and robots' growth in the UAE and worldwide, opening new opportunities for enterprise and making their use safer."
 For more information
(News Source: https://gulfbusiness.com)