By Chris Stonor
The  UK's Connected Places Catapult (CPC) is delivering the Department for Transport's (DfT) Drone-Technology Research and Innovation Grants ( D-TRIG ) Programme.
Who are Catapult?
Catapult's website states that D-TRIG is to award grants of UKP30k to enable up to six SMEs to undertake early-stage R&D studies to explore how to integrate drones into UK airspace. The closing date for application is March 31st.
This program builds upon the foundation of the DfT's existing Drone Pathfinder Catalyst Programme, delivered by CPC, to promote new markets and technology to accelerate the delivery of close-to-market drone flight and air traffic management capabilities while offering the UK a competitive edge. The program aims to position the UK as a country open to technological innovation and expertise on the use of drones in industry and the public sector.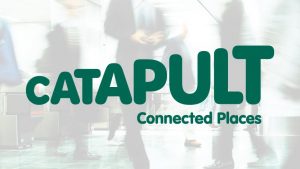 Catapult are looking to fund R&D drone technology projects under the following themes.
: Onboard Detect and Avoid, including electric conspicuity. Areas of interest include sensors to observe and interpret situational awareness and the processing of sensor data to make real-time decisions.
: Autonomy, including autonomous charging and weather onboard processing. We would be interested in unattended solutions, onboard automated battery charging solutions and ground-based charging infrastructure, in addition to the gathering of data using drones.
: Communications, including navigation. This theme would include such areas as redundancy and failover of  command and control (C2) communications and Unmanned Aerial Vehicle (UAV) to UAV mesh communication.
Mark Westwood, CPC's Chief Technology Officer, said, "As part of the Drone Pathfinder Catalyst Programme, we are proud to launch D-TRIG to fund innovative projects that can assist with the integration of drones into UK airspace. It is fantastic to be working alongside the DfT once again to deliver such a great grant offer scheme."
Webinar 
On the 15th March at 10am Catapult is holding an Application Support Webinar.
The webinar will provide further information for potential clients, offer application support and guidance and give the opportunity to ask any questions about the program. Catapult will upload a recording of the webinar on its website for those who are unable to join the live event.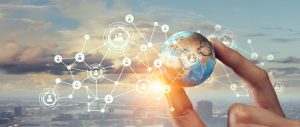 For more information
https://cp.catapult.org.uk/opportunity/d-trig/
To apply For grant
drones-trig@cp.catapult.org.uk
Webinar (15th March)
https://cp.catapult.org.uk/event/d-trig-application-webinar/