By Chris Stonor
Horizon Aircraft recently commissioned a research report to ask senior private equity and venture capital professionals on their views on the future of the eVTOL Industry and the findings are rosy, reports a company press release.
The research revealed 71 percent expect there to be more than 160,000 commercial air taxis operating around the world by 2050, while 17 percent anticipate there could be over 200,000. Horizon Aircraft, are the aerospace engineering company behind the Cavorite X5, "the world's first eVTOL that can fly the majority of its mission exactly like a normal aircraft."
The findings also reveal that in 30 years time, 36 percent said they expect the urban air mobility market to generate revenues of around USD90 billion a year, while 46 percent believe it will be more than this.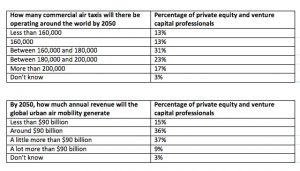 Brandon Robinson, CEO and Co-Founder of Horizon Aircraft said, "At the end of 2020, the renowned global consultancy firm Roland Berger published a report claiming the urban air mobility market will have around 160,000 commercial air taxis by 2050, and the sector will be generating around $90 billion a year in revenue,  These are lofty estimates." He continued, "But our research suggests many professional investors believe the market could be even bigger than this, possibly fuelled by a stream of exciting news coming out of the sector."
Robinson added, "Investors should be warned there are over 400 eVTOL concepts around the world being developed, and the vast majority of these will never become commercially viable.  They either won't meet the requirements needed to secure insurance, or because of their design and operational costs and challenges, they may be too expensive to run."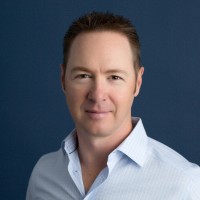 Brandon Robinson
In February, Astro Aerospace entered in to a binding agreement to acquire Horizon Aircraft. The transaction is expected to close on or before the beginning of 2nd Quarter pending customary closing conditions.
Footnote
Horizon Aircraft commissioned the market research company Pure Profile to interview 100 private equity and venture capital professionals from around the world on their views on the eVTOL market.  The interviews were conducted online in March 2021. Respondents were based in the United States, United Kingdom, Australia, France, Germany, Netherlands and New Zealand.
For more information
phil@perceptiona.com
taylor@perceptiona.com