By Chris Stonor
The official launch of the Flying Forward 2020 (FF2020) – a research project funded by the European Commission and Innovation and Networks Executive Agency (INEA) –  was announced last week under the Horizon 2020 Research & Innovation Programme, reports a press release.
FF2020 is a European consortium to assist the acceleration of Urban Air Mobility (UAM) development. The consortium includes Brainport Development, Maastricht University, Serendipity and Nalantis with supporting partners like AirMap, LUMO Labs, Eindhoven City, Microsoft, Nokia Unifly, SKYCORP and City of Oulu.
The press release says, "FF2020 is a three-year collaborative research project that aims to develop a new UAM ecosystem aligned with the Digital Government Transformation (DGT) of EU members states that focus on incorporating UAM within the spatial data infrastructure of cities."
Trials will take place in five different European laboratories: The High Tech Campus in Eindhoven, the Spanish city of Zaragoza, Tartus Science Park, Ospedale San Raffaele and the University of Oulu. The consortium is supported by various major institutions including UAM Initiatives Community (UIC2).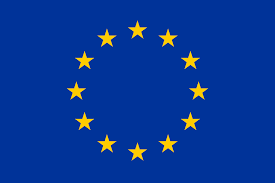 The release continues, "Roughly half of the world's inhabitants live in cities. It is expected that by 2050 80 percent of the world's population will concentrate in cities." It goes on, "UAM is described as the 'next generation' lifeblood of modern cities, a critical economic factor, and a facilitator of smart sustainable development. FF2020 embraces this new reality."
The release concludes:  "The consortium aims to deliver a complete package of UAM which includes six key component
 : An interoperable and scalable governance model and framework
: A machine-readable and executable regulatory framework
: An open geospatial digital infrastructure based on spatial web standards
: An identity framework for operators, drones and authorities
: A technology agnostic service layer and toolbox
: EU compliant interoperability framework (technical, semantic, legal, political and organisation)."
Visual presentation
 For more information
 https://ec.europa.eu/info/index_en