By Chris Stonor
New research commissioned by Horizon aircraft succinctly shows how safety is the number one public concern for air taxis. This nascent industry will only become successful if "safeness" is guaranteed, reports a company press release.
The study in 10 countries across North America, Europe, Africa, Oceania, and Asia found 65 percent of adults will fly in eVTOLS once they are approved by regulators in their own country while 61 percent would use them in other countries where regulators have approved them. People in the UAE (87 percent) and India (82 percent) are the most likely to try air taxis once they are approved in their country while South Africans (88 percent) are the most positive about other countries.
Just 16 percent globally would not fly in air taxis even if they are approved in their home country while one in five (20 percent) are unsure. The figures are similar for using air taxis in other countries with 18 percent definitely opposed and 21 percent unsure.This commissioned research by Horizon points to a bright future for the sector.
However, safety issues "need to be rigorously addressed" with three out of four (76 percent) of those surveyed saying worries about eVTOL safety would be the biggest deterrent for using air taxis while 69 percent would want reassurances about the training of pilots.
Horizon Cavorite X5 eVTOL 
Less than half (47 percent) would be worried about the cost of flights while only 38 percent say comfort during flights would be a concern and 43 percent are worried about the environmental impact.
Horizon's research shows widespread support globally for the development of the eVTOL industry and its potential impact on jobs and investment. Around 77 percent questioned believe the development of the sector is positive.
Brandon Robinson, CEO and Co-Founder of Horizon Aircraft , commented,"There is strong support for the concept of air taxis and the eVTOL market in general worldwide, people are keen to use the aircraft, and very positive about the development of the sector."
He continued, "That is reflected in the growing investment in eVTOL market with USD900 million invested in the UAM in the first six months of 2020 and forecasts of much more investment in the coming years.
Robinson added, "The challenge for the industry is designing aircraft which are commercially viable and which, most importantly, meet the highest standards of safety to meet passenger expectations."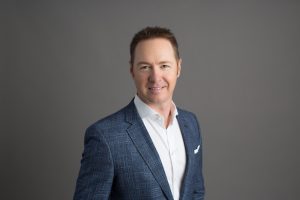 Brandon Robinson
The table below shows views in different countries on whether they would be happy to fly in eVTOLs once they are approved in their home country and in other countries.
| | | |
| --- | --- | --- |
| COUNTRY | HAPPY TO USE eVTOLs IN YOUR HOME COUNTRY | HAPPY TO USE eVTOLs IN ANOTHER COUNTRY |
| UAE | 87% | 76% |
| India | 82% | 80% |
| South Africa | 79% | 88% |
| Germany | 68% | 61% |
| Netherlands | 68% | 58% |
| Singapore | 65% | 69% |
| USA | 63% | 54% |
| Australia | 54% | 53% |
| UK | 41% | 38% |
| Canada | 39% | 30% |
For more information