By Chris Stonor
Italy is determined to be amongst the leaders of the impending fourth industrial revolution and has proven this for the Advanced Air Mobility (AAM) sector by publishing a FREE 140 page roadmap research paper where the word "comprehensive" is not sufficient to describe it.
Rarely do you come across such exhaustive research and effort for FREE, so I suggest grab this opportunity with both hands and put aside several hours for a perusal.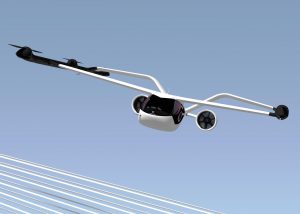 Voloconnect Air Taxi (Volocopter Image)
The roadmap covers a time period from 2021 to 2030 and is formulated by a working group brought together in July 2020, under the auspices of a 2019 agreement between the President of the Italian Civil Aviation Authority (ENAC) and the Minister for Technological Innovation and Digitization. Stakeholders from industry, government, and academia took part in the research with support provided by PricewaterhouseCoopers.
Amongst the various topics covered, the roadmap suggests studies to assess the acoustic and visual impact of AAM operations and identifies noise, visual and space disruption along with safety, privacy, jobs and environmental impact as key concerns when integrating eVTOL aircraft into communities.
The working group looked at over 40 concepts of use before then focusing on four: Air taxi, medical goods delivery, inspections and mapping, as well as agriculture.
Read Roadmap:
https://assets.evtol.com/wp-content/uploads/2021/10/02_AAM-Italian-Ecosystem-%E2%80%93-Project-overview-and-Roadmap_web.pdf