By Chris Stonor
For some years a few within the scientific community have been  researching the more challenging aspect of drones. How do you lessen that irritating swarm of bees buzzing sound to make the craft more publicly acceptable, especially when flying over urban areas?
U.S-based award-winning independent science journalist, Katharine Gammon, takes on the challenge. Her work has been published in various esteemed journals including the New York Times, WIRED, Guardian, Popular Science and Nature.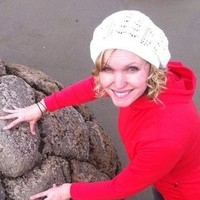 Katharine Gammon
She focuses her article around aerospace engineer, Daniel Cuppoletti, whom after attending that now, almost infamous, UBER UAM Conference in Los Angeles during 2018 ,"saw the light". He enthused, "I suddenly thought: there's a vision here, and it's real. It's not replacing commercial aircraft transportation, it's creating an entirely new market for something that we don't have at this moment."
As Cuppoletti's specialist subject is aeroacoustics, he decided to investigate the present "noise problem" that drones, in particular, face with colleagues from the University of Cincinnati.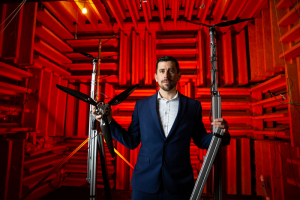 Daniel Cuppoletti
Gammon writes, "There is one particularly thorny problem: when propellers whoosh and whir, even when they're connected to electric engines, they produce a lot of sound." Cuppoletti's team eventually presented their findings at the Science and Technology Forum and Exposition last month in San Diego.
This is an interesting and well-written article. Worth a read.
Read Article:
http://www.insidescience.org/news/drowning-out-sound-drones
(News Source: http://www.insidescience.org)
(Top pic: Dreamstime)