By Chris Stonor
The flying of rogue and unregulated drones has become India's latest security headache, reports oneindia.com, where Prime Minister, Narendra Modi, along with the country's Defence Research and Development Organisation (DRDO), has designated Bharat Electronics as the lead agency for the production and development of an anti-drone system.
After DRDO conducted a recent survey, it was discovered there are over 600,000 rogue or unregulated drones of various sizes and capacities owned or being flown by the public or potential criminal organisations around India.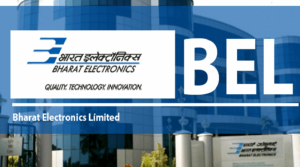 DRDO are looking at various specific anti-drone techniques like sky fence, drone gun, ATHENA, drone catcher and Skywall 100 to intercept and immobilise suspicious and lethal remote-controlled aerial platforms. A recent paper titled Drones: A new frontier for Police published in the Indian Police Journal (IPJ) by IPS officer and Additional Director General in Rajasthan Police, Pankaj Kumar Singh, discuss such defensive techniques.
For example, a drone gun is capable of jamming the radio, global positioning system (GPS) and mobile signal between the drone and the pilot and forces the drone to ground in good time before it could wreak any damage. This Australian designed weapon has an effective range of 2 kms.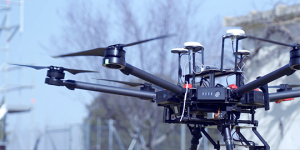 Another solution to block a rogue or lethal drone is the sky fence system that uses a range of signal disruptors to jam the flight path and prevent them from entering their target, perhaps, a sensitive installation or event venue.
The Bureau of Police Research and Development is currently in talks with the police chiefs of all states, so that training can be imparted to counter new terror threats that have been emerging. In Punjab, for example, the police found that drones are deployed by Pakistan to drop off weapons at the border areas, to be then transported to Jammu and Kashmir. The police training program will include anti-drone detection, tracking and identification.
Apart from sensitive border areas, the force will be taught on how to handle the anti-drone equipment at airports, which face a high level of threat from rogue drones.Currently there is no mechanism in place.
Visual presentation
https://www.youtube.com/watch?v=i_9LdNshdzg
(News Source: https://www.oneindia.com)