By Chris Stonor
Virginia state police are investigating an incident that occurred last October, when a survey drone was struck by gunfire, minutes after its launch in Lynchburg, reports wdbj7.com.
The drone's role was to survey and identify any current or future hazards to aircraft approaching and/or departing Lynchburg Regional Airport. Virginia Police continue to ask for the public's help as they gather information regarding the incident.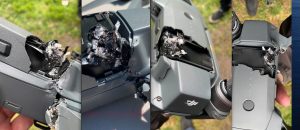 Drone Damage Caused by Gunshot
Contractors working for the Virginia Department of Aviation launched the drone south of the Lynchburg Regional Airport before communication with the device was lost after gunshots were heard. The operators re-established communication with the drone and programmed it to return to the airport.
Significant damage consistent with it being hit by gunfire was evident, according to police. Flight data downloaded from the device showed it was near the 1200 block of Lynbrook Road in Rustburg when it was fired upon and struck.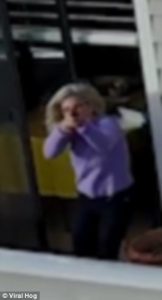 "Take Aim – Fire!"
Drones being fired upon by members of the American public is not uncommon. Farmers have used shotguns to bring down drones after upsetting domestic animals or American neighbours have fired upon the craft due to alleged noise or impinging on privacy.
A typical example occurred in March, 2017 when a woman from Bellevue, Washington became agitated by a drone flying over her garden and balcony, reports the dailymail.co.uk. After attempting to bring it down by throwing stones, she went inside and re-appeared with a gun and took aim at the flying device. The operator immediately flew the drone away. It is unclear whether the woman fired a shot.
Visual presentation (For more examples)
https://www.youtube.com/watch?v=1DIbTUGbs9w
(News Source: https://www.wdbj7.com)