By Chris Stonor
A Scottish Perth man was jailed for six months this week after being paid to fly several mobile phones into the city's maximum security jail from a nearby bakery, reports the dailyrecord.co.uk.
Unfortunately the accused, 25 year-old Ian Luke Chalmers, crashed the drone before it reached the target and for this felon was sent down. Chalmers also had another two months added to the sentence for shoplifting offences at local stores.
Lawyer Paul Ralph said his client "had been offered an unspecified sum of cash by someone whose boyfriend was in prison." But Chalmers "ended up being the patsy" when he was arrested by police.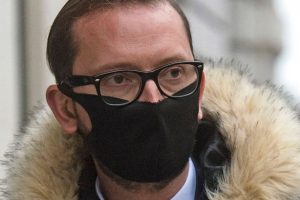 The "Hapless" Drone Operator
The Perth man admitted attempting to fly such prohibited items into the Edinburgh Road jail last November from the Tower Bakery shop at the rear of the prison buildings. He admitted attaching the phones to the drone and attempting to drop them into the premises.
The accused had a not guilty plea accepted to a second charge of trying to fly in SIM cards, tobacco and a USB mobile phone charger, using the same drone. He was already awaiting sentence for the theft of alcohol and groceries from a local Co-op store as well as a quantity of laundry products from a Food Warehouse shop.
Initially, the police were contacted after a man was seen in possession of what appeared to be a drone close to the prison. A woman was also seen in a nearby car and when police arrived, Chalmers was identified as being a passenger in that vehicle.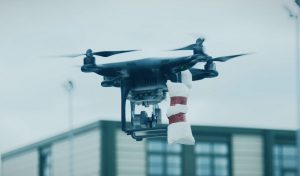 The car was stopped and a black sock with a string and tap was found, along with a Samsung phone and two other mobiles. Police later discovered the drone in the area of the bakery.
Chalmers' lawyer argued, "My client was stupid to get involved. This isn't normally in his sphere of operations. He doesn't usually look beyond the end of his nose."
Sheriff Neil Bowie told the accused, "Attempting to introduce mobile phones into prison is an extremely serious matter and in some ways you are fortunate to appear on a summary complaint." Pointing out, "It may be that you were taking a risk for a relatively small sum of money." The jail term was backdated to November 23rd, when Chalmers was remanded.
I am sure there is a moral… somewhere, to this story.
(News Source: https://www.dailyrecord.co.uk)