By Chris Stonor
eVTOLs and cargo drones may take to the skies sooner than first thought, after the Australian and Victorian governments agreed to develop a safe and sustainable Advanced Aerial Mobility (AAM) industry, to increase regional connectivity, deliver high-speed emergency response services and create new jobs, reports minister.infrastructure.gov.au.
A Memorandum of Understanding (MoU) will see the Federal Government and Victoria work together to encourage long-term growth of an AAM industry in Australia.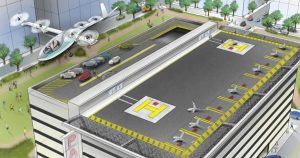 This could include automated electric air taxis to reduce traffic congestion in urban areas, better connections for regional communities and drones to carry out time-critical updates during bushfire emergencies when it's unsafe for piloted aircraft to fly through smoke.
Deputy Prime Minister and Minister for Infrastructure, Transport and Regional Development, Barnaby Joyce, said, "Supporting advanced air mobility will benefit regional communities, emergency and healthcare services and freight and passenger transport. The MoU will support opportunities for industry to bring innovative technologies to Australia, building regional connectivity and creating jobs." Adding, "Developing this will ensure regional Australians are better connected to major cities and the services they rely on."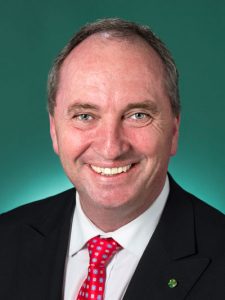 Barnaby Joyce
It builds on the Federal Government's AUD35.7 million investment in this emerging aviation to address priority community, mobility and cargo needs in regional Australia.
Tim Pallas, Victorian Treasurer and Minister for Economic Development, commented, "We want to ensure that this new industry can develop and operate safely and meet the needs and expectations of the community. Victoria has long embraced innovation and this partnership will put us at the forefront of a new industry which will create thousands of jobs as sustainable aviation technologies emerge."
He continued, "Advanced Aerial Mobility has enormous potential for Victoria, bringing the latest technology to our health and emergency services, as well as improving connectivity."
The MoU is between the federal Department of Infrastructure, Transport, Regional Development and Communications, the Civil Aviation Safety Authority (CASA), Airservices Australia and Victoria.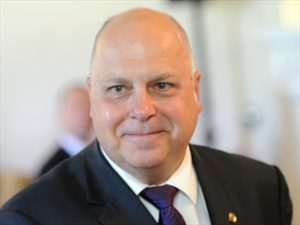 Tim Pallas
The Federal Government is open to agreeing MoUs with other state and territory governments where it would support emerging aviation technologies.
For more information
www.infrastructure.gov.au/sites/default/files/migrated/aviation/technology/files/national-emerging-aviation-technologies-policy-statement.pdf
(News Source: https://minister.infrastructure.gov.au/)