Embraer's Eve Urban Air Mobility and vertiport company, Skyports, have formed a partnership to develop urban air mobility (UAM) solutions, with a focus on vehicle-vertiport operations in Asia and the Americas, reports a company press release.
The relationship first began in early 2020 when Eve was still "incubating under the wing" of EmbraerX. Today, the companies are to use Eve's zero-emission and low noise eVTOL vehicle, Urban Air Traffic Management (UATM) software, and UAM services to develop vehicle and services operations, where passengers "will experience the future of electric transportation and a new model of sustainable mobility."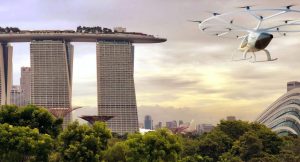 Meanwhile, Skyports is to contribute an operation study in Brazil, furthering Eve's development of the UAM market in this region. The companies have already collaborated developing "a concept of operations" with Airservices Australia and are currently collaborating to develop UAM in the UK.
Duncan Walker, CEO at Skyports, commented, "Our partnership with Eve paves the way for rapid innovation in UAM, accelerating innovation to meet the growing demand for eVTOL services. We are looking forward to the expanded partnership, unlocking new opportunities in this fast-growing market."
André Stein, President and CEO of Eve, said: "With urban air mobility, we have a unique opportunity to co-create vertiports, vehicles and operations, designing a new and optimised mobility ecosystem from the ground up."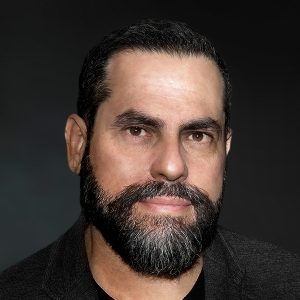 Andrew Stein
He continued, "We are thrilled to have Skyports assist development of UAM solutions in Asia and the Americas, bringing us a step closer in providing commuters and travellers with an entirely new, zero-emission, experience."