By Chris Stonor
Urban-Air Port (UAP) announced this week, it is collaborating with Munich Airport International (MAI) to jointly pursue the development of eVTOL ground infrastructure and associated operations, reports a press release. The collaboration will bring together MAIs aviation and non-aviation expertise to the planning, development and operation of UAP's 'Air One' program.
UAP were highlighted in a worldwide first at a live, physical event during last month's inaugural Travel Retail Consumer Forum. The release says, "UAP delivered its compelling vision for future air mobility through the lens of a new infrastructure ecosystem that serves the embryonic, yet fast-rising, market for unmanned and manned eVTOL aircraft." It goes on, "Founder and Executive Chairman Ricky Sandhu and Chief Retail Officer Keith Hunter took part in a riveting finale session, Reimagining Travel: where Hollywood Meets Reality."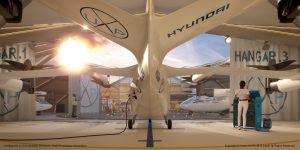 In a Linkedin post, Sandhu, commented, "I'm delighted to share this partnership with Munich Airport International. A five-star approach is needed to build the infrastructure for this revolutionary industry."
Dr. Ralf Gaffal, MD of MAI added, "We as Munich Airport International see great potential in this eVTOL mode of transportation and have developed an advanced air mobility programme to actively shape the future." He continued, "Partnering with Urban-Air Port allows us to join forces in designing, implementing and operating scalable and sustainable Urban-Air ports around the world."
UAP is currently deploying its 'Air One' programme, described as "A fully operational and integrated airport for drones and eVTOL," continues the release, "That connects air mobility with ground transportation in a multi-modal solution." Coventry, UK has been selected as the first location.
Besides working together to develop the 'Air One' programme, MAI and UAP will collaborate on long-term projects and opportunities, including focusing on emerging markets for the technology.
Ricky Sandhu
Sandhu remarked, "Urban-Air Port is not only working with the world's leading developers of eVTOLs, but also developing the full eco-system to enable air mobility to take flight by building strategic partnerships with major mobility and industry partners across the world."
He continued, "Together, we strive to play a major role in shaping the future of urban air mobility and to equip and adapt the aviation industry to meet the needs of the coming decades."
Footnote
Passenger traffic at Munich Airport has been steadily climbing in recent months, reaching 1.8 million in August versus 570,000 handled in the first quarter of this year.
Demand stayed high after the summer holidays, with the airport welcoming 440,000 travellers in the first week after the period – the highest number since the start of the pandemic. However, current passenger volumes remain far below pre-pandemic levels.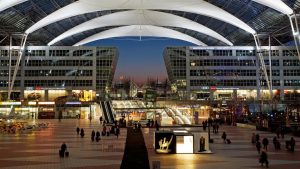 Munich International Airport
Visual presentation
https://www.youtube.com/watch?v=6ZcvhO3-fAk
For more information
(News Source: https://www.trbusiness.com)