By Chris Stonor
Aviationtoday.com has published a fascinating feature article this week showing how the pressure to construct a myriad of vertiports is growing.
Researched and written by Kelsey Reichmann, an aviation journalist, she cites the 2021 report on UAM from EASA where it states, "Dedicated infrastructure is required for the initial operation of UAM passenger transport."
And continues, "Vertiports that enable takeoff and landing of air taxis, will probably appear in different sizes and numbers in different cities, depending on expected traffic volumes. Two important factors for determining vertiport locations will be ease of access, as well as electricity and infrastructure connection."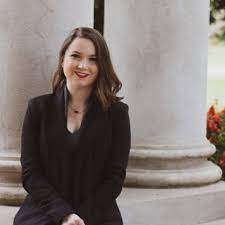 Kelsey Reichmann
What's becoming apparent given the start of eVTOL Aircraft certification is drawing ever nearer, is the importance of building a large number of vertiports in cities and major urban areas and quickly. Actually let us make that "very quickly". Without these constructions, the eVTOL industry is stymied before it even begins.
Reichmann uses examples of Varon Vehicles, Archer Aviation, Lilium amongst others on what these companies are doing to resolve this highly important issue. Time to get a move on, methinks.
Read Article:
https://www.aviationtoday.com/2021/08/25/air-taxi-companies-ramp-up-infrastructure-plans-as-aircraft-certification-looms-near/?utm_campaign=coschedule&utm_source=twitter&utm_medium=aviationtoday&utm_content=Air%20Taxi%20Companies%20Ramp%20Up%20Infrastructure%20Plans%20as%20Aircraft%20Certification%20Looms