By Chris Stonor
 The UK's Skyports and South Korea's Hanwha Systems have formed a strategic alliance "to foster air mobility projects that will include collaboration in areas such as infrastructure, flight services and a mobility platform", reports a press release. The two companies have signed a Memorandum of Understanding (MoU).
Hanwha is a Global Smart Technologies Company whose CEO is Yeon Chul Kim. The company seeks Skyports growing experience and expertise in creating the new UAM infrastructure like vertiports. The release says, "By applying Skyports' best-in-class technological expertise, Hanwha Systems will establish the foundations for AAM globally, including in South Korea."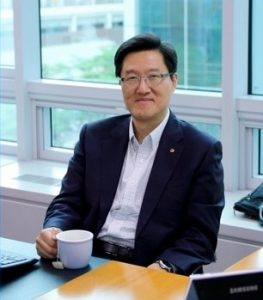 Yeon Chul Kim
And goes on, "The partnership will see Skyports and Hanwha Systems develop technology for AAM infrastructure which meets VTOL aircraft operator demands whilst supporting environmental goals. In addition, the collaboration aims to deliver technological developments which will facilitate a seamless passenger experience and a fast and convenient boarding process."
Duncan Walker, CEO of Skyports,comments, "Hanwha Systems wealth of experience providing smart technology solutions across the aerospace industry make them an important partner for us to advance our vertiport capabilities."
He continues, "Their solutions-focused, customer-first approach is highly aligned with Skyports' own values. We look forward to developing this partnership which will shape our own vertiport offering and enable the wider industry."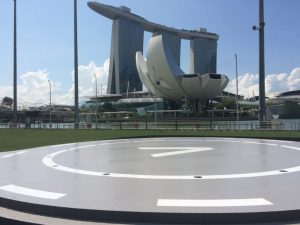 Skyports currently has infrastructure projects in development elsewhere in Asia, as well as in Europe and North America.
For more information
https://www.hanwha.com/en/products_and_services/affiliates/hanwha-systems.html