By Chris Stonor
A strategic partnership between P3 Tech Consulting and Five-Alpha has been agreed to combine expertise on issues involving Advanced Air Mobility (AAM), reports dailygadgetandgizmosnews.com.
The partners will form a team that combines P3 Tech Consulting's expertise in technology law, regulation, policies and plans alongside Five-AlphaIndustry leadership in infrastructure standards, regulations and code development, two areas critical to the implementation of Urban Air Mobility (UAM).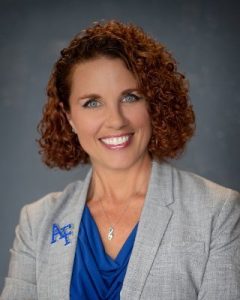 Dawn Zoldi
With the development of passenger drone and automated aircraft (AAV) technology, UAM is becoming a crucial part of future urban planning. However, before this can be implemented, significant infrastructure and regulatory work must be carried out.
P3 Tech Consulting, Founder and CEO, Dawn Zoldi, said, "There is a growing global demand for solutions and services for policy development, law interpretation, risk analysis, strategic planning, and compliance."
A 25-year veteran in the U.S Air Force who helped develop the Department of Defence's guidelines for unmanned aerial systems, Zoldi has a solid experience of the unmanned industry and regulatory environment.
Meanwhile, 5 Alpha Founder and President Rex Alexander, added, "This partnership gives us the opportunity to work together to develop industrial standardization at all levels, including what is arguably the most important and soon the most challenging – the local level."
Alexander is a globally recognised pioneer in developing training, standards, codes and risk assessments for powered elevator infrastructures from the global to the local level.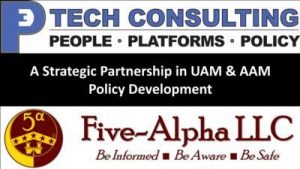 The press release continues, "As part of their alliance, P3 Tech and Five-Alpha will pursue a jointly designed go-to-market strategy for states, cities, and municipalities interested in adopting the AAM / UAM transportation model, as well as for companies looking to help create smart cities Reality."
And Zoldi added, "We see a significant increase in the demand for solutions in the areas of policy development, urban planning, standardization and optimization." Concluding, "Planning for smart cities must start now."
For more information
https://www.p3techconsulting.com
https://www.facebook.com/fivealphallc/posts/527028908181602
(News Source: http://dailygadgetandgizmosnews.com)