By Chris Stonor
Critical connectivity technology company, Elsight, announced this week a collaboration with Walmart partner, Drone-Up, for its Halo platform, reports stockhead.com.au.
Halo is an inhouse communications device which delivers fast and secure data transmission and end-to-end connectivity for unmanned aerial vehicles (UAVs). The deal offers Elsight the ability to grow its market share in one of the fastest-growing US sectors. This order marks an important validation of Elsight's technology. Shares in the company rose almost 10 percent at yesterday's opening bell.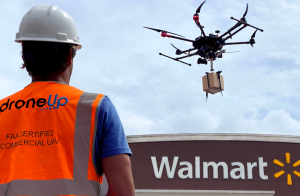 A company spokesperson commented, "The Halo technology provides Drone-Up with a robust connectivity solution for command-and-control redundancy certification, critical and secure data transmission, and uninterrupted connectivity."
The technology is to be used as a key part of the end-to-end link between each individual drone and the Drone-Up control centre. This deal follows an extensive period of collaboration.
Last November, Drone-Up and Walmart officially announced the first live multi-site commercial drone parcel delivery operation, with goods transported from a central logistics hub. At the same time, Walmart also launched its website for drone delivery orders called "Delivery on the Fly." Elsight now has a first-mover advantage in the sector.
Yoav Amital, Elsight's CEO, commented, "Partnerships such as this are a great indication for our Halo suite of connectivity solutions, and our ability to be a solution provider wherever and whenever businesses need absolute and uncompromised connection confidence."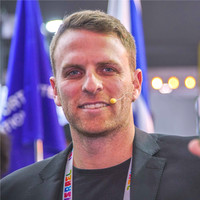 Yoav Amital
This year could be an exciting one for Elsight, as it looks to convert an extensive period of technology development into material commercial contracts.
For more information
(News Source: https://stockhead.com.au/)