By Chris Stonor
Earlier this month, communication technology company, Elsight, caught the market's attention with news that its Halo device had been selected as a key input by leading U.S company DroneUp. That news was part of a project DroneUp is carrying out with U.S retail giant, Walmart, for parcel deliveries from their stores. This month Elsight announced further good news. It had secured 28 "Design Wins" during 2021.
Previous UAMN Article:
https://www.urbanairmobilitynews.com/utm/elsight-collaborates-with-walmart-partner-drone-up/
All of this has reflected on the company's latest quarterly trading update, released last week to the market, illustrating how it's marked another development step forward during 2021. In the update Elsight highlighted key features of the company's recent momentum and the successful execution of its 'Design Win' strategy. The market took kindly to the news and the share price of the company has climbed by more than 25 percent, to date, in the first five weeks of 2022.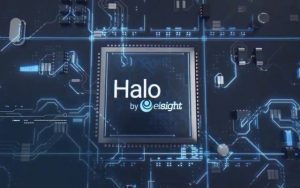 Elsight's Halo device operates as a credit card-sized communication device that can be inserted into any device to send and receive data. It acts as a crucial cog in the development of commercial drones by providing the necessary connection confidence of data to ensure safe and successful mission completion.
In practical terms, it means the Halo device can be specified and embedded into a larger product design, similar to how the drone industry presently works.
An Elsight spokesperson commented, "Once your product has been selected and certified for a particular drone, it will be very difficult to displace it due to the extensive testing, regulations and certifications required for a new product release. In that context, each Design Win leads to 'stickiness' and longer-term opportunities with partners and customers."
During 2021, Elsight conducted extensive trials, tests, integrations and certification procedures with a suite of development partners, all focused on the end-goal of embedding its technology in new applications via the Design Win strategy. And as a measure of its early success, 28 of those projects have already concluded successfully while a number remain ongoing.
The article concludes, "It sets Elsight up as a market leader in what is a fast-growing sector. The contract with DroneUp and Walmart offers an ideal springboard to build its work pipeline."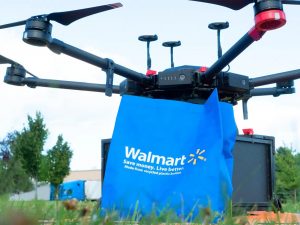 Footnote
The DroneUp deal is Elsight's first commercial order for its Halo technology to support a fleet of parcel delivery drones. The Halo device provides DroneUp with "a robust connectivity solution for command-and-control redundancy certification, critical and secure data transmission, and uninterrupted connectivity," says the company.
At the ground level, the Halo device is to be employed as the key integration point between individual drones and the DroneUp control centre for the Walmart project. The deal includes a monthly recurring revenue component, demonstrating the capacity for Elsight to scale revenues, therefore, attracting increasing share investment in the company.
For more information
(News Source: https://stockhead.com.au/)