By Chris Stonor
Forget 5G and the controversy that surrounds it. China is talking about 6G by 2030, when there are already 110,658 5G base stations alone in the district of Guangdong.
Compare this to the UK, who is in a pickle over 5G since banning Huawei from its network last year. Since the start of 2021, Telecom operators can no longer purchase new equipment from the Chinese company. By 2027, operators are expected to remove all existing Huawei equipment from their infrastructure. A move expected to cost UKP2 billion. The UK is not alone. Along with the U.S, eight other countries have issued outright bans of Huawei's equipment as well.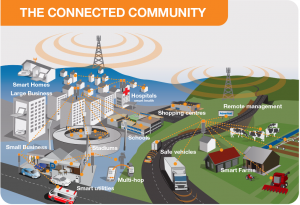 Via the EE service network the 5G UK cities so far are: London, Edinburgh, Aberdeen, Birmingham, Belfast, Manchester, Cardiff, Bath, Bristol, Chelmsford, Coventry, Leicester, Liverpool, Oxford, Plymouth, Glasgow, Hull, Leeds, Lichfield, Lisburn, Newcastle, Nottingham, Salford, Sheffield, Stirling Sunderland, Wakefield and Wolverhampton.
Compare this to China. Last year the country had already deployed 720,000 5G base stations to ensure continuous coverage of key areas connecting to 85 percent of all 5G terminals globally. Meanwhile, in November China successfully launched an experimental test satellite with candidates for 6G technology into orbit, along with 12 other satellites, using a Long March 6 launch vehicle rocket.
The lure of 6G is enormous as it sets to raise the bar even higher, with speeds estimated at 100x faster than 5G and upped bandwidth to keep consumers more connected than ever before.
A report from xinhuanet.com, says, "The next-generation mobile communication technology will integrate with advanced computing, big data, artificial intelligence (AI) and blockchain, according to a white paper issued by the IMT-2030 (6G) Promotion Group that was established in June 2019 under the guidance by the Ministry of Industry and Information Technology."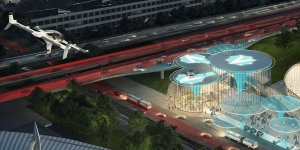 It goes on, "The report said the 6G network will realise the deep integration of the real physical world and the virtual digital one, and build a new world of "intelligent connection of everything and digital twin."
According to this report, the international organisation on telecom technologies 3GPP "is expected to initiate the R&D of the 6G international technical standard by around 2025 before the expected commercialisation around 2030."
So, how will this affect the drone and eVTOL industry? Judging by the video below that offers the many and various "futuristic applications" of using 6G, like with other aspects of technology, a massive leap forward towards the world of Isaac Asimov.
Watch video about Applications of 6G:
https://www.youtube.com/watch?time_continue=42&v=T6ubRoZCeVw&feature=emb_logo
Read Major Feature about 6G:
https://www.digitaltrends.com/mobile/what-is-6g/
(News Source: www.xinhuanet.com)