By Chris Stonor
NUAIR (Northeast UAS Airspace Integration Research Alliance) announced last week the addition of Aveopt to the Communication Infrastructure Mesh (CIMTM) system into New York's 50-mile drone corridor "to advance safe and secure commercial drone operations," reports geospatialworld.net.
The Aveopt CIMTM integrates cross-communication between multiple modes including cellular, satellite and remote sensors, creating a multi-redundant, reliable communications network for unmanned aircraft systems (UAS) operations.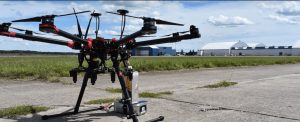 Under NUAIS's banner, "Making future skies safer", a reliable communications network is a key functionality for a UAS Traffic Management (UTM) system, BVLOS and commercial drone operations.
Ken Stewart, NUAIR CEO, commented, "A safe, reliable and functional UTM system cannot be built by one company. It's going to take a myriad of specialised companies throughout different industries, government support and cross-state collaboration."
Art Kahn, CEO of Aveopt, added, "Disruptive technologies such as AI, Robotics, Remote Sensing and IoT are expected to contribute substantially to the global economy over the next 10 to 15 years. And we see the NUAIR Alliance as a focal point for the advancement and adoption of AAM/UAM operations."
While the availability, strength and reliability of communication signals varies from one location to another, the Aveopt CIMTM is designed to actively monitor the signals in the local area where a drone is flying and determines which one is the "best" in terms of strength and reliability. It then selects that signal as the primary communication source for operations and moves the other ones "down the list". The system also has the ability to switch between services providers to acquire the most reliable signal.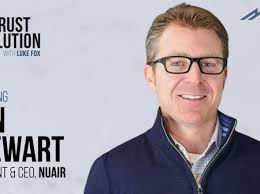 Ken Stewart
Footnote
U.S NUAIR is a New York based non-profit organisation and is based in Syracuse. The organisation manages operations of the New York UAS Test Site at Griffiss International Airport in Rome, NY, one of just seven FAA-designated UAS test sites in the United States and is responsible to the FAA and NASA to conduct operations for UAS and advanced air mobility (AAM) eVTOL testing.
For more information
(News Source: https://www.geospatialworld.net)