By Chris Stonor
 A fascinating article was published this week on the website unmannedairspace.info with the headline: "The lessons of failure: drone delivery and UTM operations fail to impress Tanzania's regulators."
The article opens, "Around the world airspace regulators are faced with the challenge of how to move at speed from the current restrictive airspace rules which govern flights by drones above people and beyond visual line of sight (BVLOS), to introducing new rules and procedures which will allow these flights at scale."
And goes on, "According to the RGS researchers this was the challenge facing both Tanzanian Civil Aviation Authority (TCAA) and Rwandan Civil Aviation Authority (RCAA) officials when drone companies between 2017 and 2019 announced their intention to launch extensive medical drone delivery operations in both countries, supported by inter-governmental agencies."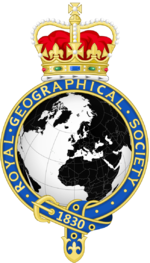 It turns out Academic researchers have completed a UK Royal Geographical Society (RGS) study on the political and institutional issues surrounding the opening of airspace to drones in Rwanda and Tanzania entitled, "Making space for drones: The contested reregulation of airspace in Tanzania and Rwanda."
https://rgs-ibg.onlinelibrary.wiley.com/doi/10.1111/tran.12448
The authors have reached several important conclusions about how airspace regulators should approach the launch and then expansion of drone delivery operations.
The notion that the introduction of UAS traffic management (UTM) systems will pave the way for the relaxation of rules and procedures which currently constrain the sector has proved false, according to the authors.
Could other countries from around the world experience similar problems?
Read Article:
https://www.unmannedairspace.info/uncategorized/the-lessons-of-failure-drone-delivery-and-utm-operations-fail-to-impress-tanzanias-regulators/
(News Source: https://www.unmannedairspace.info/)
(Top pic: qz.com)