By Chris Stonor
The Australian-based Skyportz has a knack of creating publicity and below is the company's latest news story. Led by Founder and CEO, Clem Newton-Brown, Skyportz is driving forward the construction and ecosystem of vertiports to assist the impending eVTOL revolution, reports a press release.
Previous UAMN Articles:
https://www.urbanairmobilitynews.com/air-taxis/skyportz-announces-first-australian-evtol-infrastructure-construction-in-brisbane-by-2023/
https://www.urbanairmobilitynews.com/air-taxis/skyportz-links-with-electra-aero-for-melbourne-air-taxi-services-starts-infrastructure-crowd-funding-campaign/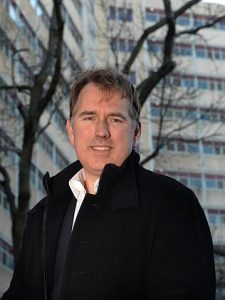 Clem Newton-Brown
Newton-Brown stated last week, "We welcome the Federal announcement of investment in electric car charging infrastructure but it is important that a cohesive plan is developed to deal with electric aviation skyport charging sites too."
He continued, "Skyportz has been accumulating sites in Australia since 2018 and we now have over 400 property partners ready to build out a network. There is strong political support to develop a new era in clean, green electric aviation in Australia, however we are waiting on Federal standards and new State regulations to be developed before we can proceed to building a network."
Skyportz is seeking Federal and State assistance to develop the standards, regulations and zones that enables the company to create "mini airports" in new locations in and around cities and regional centres.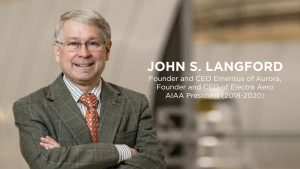 John Langford
There are over 300 electric air taxis start ups around the world and the industry has seen over USD8 billion invested in this industry with three of the frontrunners, Lilium, Joby and Archer listing on the New York Stock exchange last month.
Newton-Brown remarked, "Without a Skyportz landing site network these aircraft are not going to be able to realise their full potential. The power grid has limitations and it makes sense to ensure that electric aviation is an integral part of this new era in transport."
Established in 2018, Skyportz recently signed its first aircraft partner in Electra.Aero that includes a purchase agreement for up to 100 Electra eSTOL aircraft, enabling Skyportz and its operating partners to directly connect city centres or dispersed logistics facilities, and deliver cargo to remote regions. The companies are exploring opportunities in Australia for early trials leveraging Electra's full-scale technology demonstrator, which enters flight-testing in the US in 2022.
John Langford, Electra CEO, commented, "Australia exemplifies the type of market that will greatly benefit from Electra's eSTOL aircraft, with our greater payload capabilities, lower emissions, longer range, and reduced operating costs."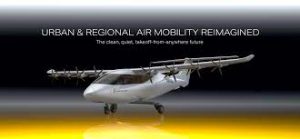 Electra.Aero Aircraft
He continued, "We are excited to collaborate with Skyportz, in anticipation of our eSTOL aircraft flying missions in Australia ranging from on-demand intra-city passenger flights to medical transport, cargo logistics, remote area missions and more."
Newton-Brown added, "We look forward to introducing Electra to our property, freight and logistics partners and developing some viable applications for their aircraft."
For more information