By Chris Stonor
No surprise that Vertiports are under intense scrutiny right now as plans are being created to formularise such UAM and Drone take-off and landing sites. Here is a typical example from The Wall Street Journal (WSJ) via a 5.37' minute video.  A visual avenue is often the best way to educate the public and journalist, George Downs, takes us through the various forms of proposed vertiports.
Wisk, Archer and Kittyhawk are featured where the different types are discussed from areas within existing airports to heliports, rooftops and standalone constructed vertiports close to transport hubs.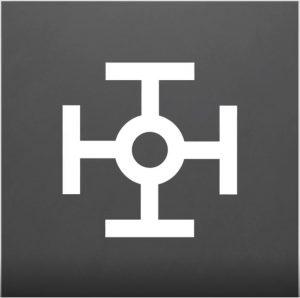 Proposed Vertiport Symbol
What the video reminds us is just how much work lies ahead to create the infrastructure for the success of the eVTOL industry and how little time there is "if" the pioneers begin commercial flights during 2024.
Watch Video:
https://www.wsj.com/video/series/george-downs/the-fate-of-the-evtol-industry-may-rest-on-where-they-can-land/66EAE701-B43C-4A71-A78E-BE1ED64FF7D6
(Top Image: researchgate.net)