On August 17th, yet another daring cash-in-transit robbery took place on the roads of South Africa, this time in the suburban area of Esther Park in Kempton Park, Ekurhuleni, reports dronenews.africa. About twenty robbers attacked the cash truck and after stealing the money, the vehicle was then blown up and the criminals made off with their loot before the police reacted.
Kim James, the director of UAV Aerial Works, a South African drone services provider, believes drone technology can assist the country's law enforcement authorities and security companies in beating such heists. After this latest heist, questions are being asked on whether drone technology can be utilised to track the fleeing suspects and update their location to authorities.
According to statistics from the South African Police Service, there were 164 cash-in-transit robberies between March 2019 and April 2020. Thirty-five of these were committed in the first two months of 2020. Add to that the 1,200 cases of truck hijackings, and the need for a new approach to road service has never been greater.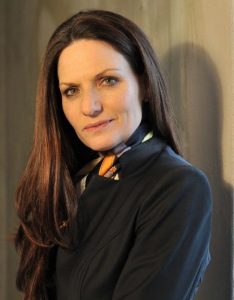 Kim James
James says, "Whether it be cash-in-transit or shipping containers landing at a sea port and being transported along highways inland, drones can help. The best situation would be to patrol a safe corridor ahead while following a vehicle from departure to its destination." She accepts that present drone regulations might cause "teething problems" alongside the additional costs for creating a "security matrix".
James continues, "High value loads are usually transported on highways, so gaining permission to fly over roads and residential areas is a major challenge, regardless of how urgent the need might be. The same story applies with acquiring images and surveying an area."
But where such hurdles have been overcome, surveillance has been straightforward, as it was when pilot trials were carried out along the N3, the South Africa national freeway that connects Johannesburg to the port city of Durban.
James explains, "We successfully tested a safe corridor drone programme for the N3 from sea port to land port, flying in zones to create a consistent patrol surveillance system." But points out, "The challenge, is who pays for the service? The roads agency, the insurance company or freight forwarders?"
Heico Kuhn, the CEO of iGlobe Group says his organisation can recreate digital models of cities and their suburbs, using a combination of drone imagery and computer software. Such modelling was instrumental in assisting the safe visit of Pope Francis to Philadelphia, USA, in September 2015. Local municipalities, security companies and the police, can do the same when it comes to mapping out vulnerable locations that require more surveillance attention.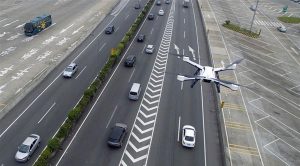 James concedes the cost of the enterprise would be high as an industrial drone made specifically for security purpose which can operate both day and night with high-definition thermal imaging software and sufficient could easily set a company back USD58,000. Add to that the personnel to operate the drone, accessory equipment, registration and regulation costs, and the overheads are an investment most security companies cannot justify as yet.
She comments, "A cheaper option would be to patrol with a drone mounted with inferior thermal equipment, but then night capability becomes a challenge." Yet, while the authorities decide the best way forward, highway criminals continue to make hay.
James continues, "I believe the value of the assets security companies are charged with keeping safe is worth the expense of drone technology. Convincing the clients, however, is another matter. Competition to win accounts is tough among security companies, and prospective customers often pick up the cheapest option available to them."
She points out, "Drone patrols can offer valuable intelligence. For example, through detection of suspicious activities and tracking of suspects, while providing live updates to those on the ground."
James expresses hope that the emerging Unmanned Traffic Management (UTM) technology will assist to integrate manned and unmanned traffic into the same airspace, with effective collision-avoidance systems that allow for unmanned flights beyond the visual line of sight (BVLOS).
For more information