This is the first in a series of electronic guides for local government officials who have been tasked with developing rules, strategies and policies for allowing drone flights above their communities. The guide gives readers some key pointers to where the dividing line can be drawn between their responsibilities and the responsibilities of aviation authorities. The first edition is aimed at urban authorities in Europe; the second European edition, with more detailed regulatory information and a directory of experts alongside actual case studies, will be published in September 2020. Later this year we will publish a UAM guide for local authorities in North America and in 2021 we will launch guides for selected markets in Asia, Australasia, Africa and Latin America.
This is a living document. We invite contributors and partners to help enhance the editorial and increase the distribution to as wide an audience as possible. We want the guide to become an important catalyst to the creation of a global, safe and profitable urban air mobility industry. Please contact the editor, Philip Butterworth-Hayes at philip@urbanairmobilitynews.com if you would like to take part in this project.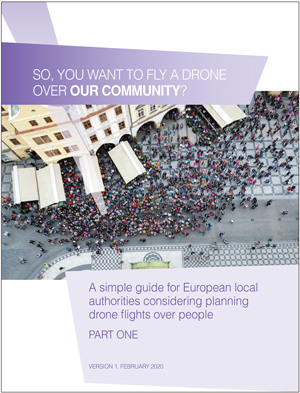 Please download the draft guide here.