The Drone Council South Africa (DCSA) was launched this week via a webinar, to update global stakeholders in the private and public sectors, on progress being made in the drones industry, both internationally and in South Africa, reports creamermedia.co.za.
The Association, initiated in 2019, planned to launch in May 2020, but this was postponed due to the pandemic lockdown. Finally, it was actualised by the minister of communications and digital technologies Stella Ndabeni-Abrahams, in association with the Department of Communications and Digital Technologies (DCDT).
The DCSA was formed in part to address the country's sluggish response to developing new and modern regulations, to enable the domestic industry to move forward by deploying the latest drone technologies.
South Africa was the first African nation to enforce regulations with the Civil Aviation Authority of South Africa's (Part 101) in 2015. Since then, drone technology has progressed significantly in many countries, like Africa, where regulations have developed to embrace newer technologies including beyond-visual-line-of-sight (BVLOS).
Yet, BVLOS for example, is still banned in South Africa, except for military operations. Other countries in Africa, such as Ghana and Rwanda, have not only permitted BVLOS, but such operations are proving highly successful (eg. Zipline).
DCSA chairperson Irvin Phenyane said South Africa's poor response to global drone technology trends has put the country on the back foot and exposed the country's lost opportunities. "South Africa was the first country in Africa to approve drone (RPAS) regulations, but subsequent international investment has gone elsewhere in Africa," said Phenyane. "South Africa is now having to play catch-up".
Airports Company South Africa (ACSA) CEO Nompumelelo (Mpumi) Mpofu added, "We are now in a Covid-19 environment, so we are looking at a digitisation strategy. South Africa has 1,500 aerodromes of which 90 are airports. The whole country is well endowed with infrastructure to operate droneports."
Phenyane said that after 16 months of consultation, there is now an industry consensus that all stakeholders should be rallied under one national strategy. "Our launch is under the banner 'Strategic partnerships to accelerate a national growth strategy for the drone industry.'"
As part of DCSA's effort to grow the industry, new drone technology skills for graduates, current aviators and unemployed youth are being considered.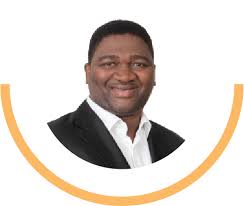 Phenyane noted that many developing countries are now using drone technology in industries like town planning, project monitoring, rail services, road maintenance, crop spraying, delivery of goods and the security industry. "The accelerated growth of the drone industry is paramount to the economic growth of our country."
Starting immediately, he said the DCSA would embark upon its 'Operation Catch-Up 2023', which involves catching up on five years of delays in drone regulations by early 2023.
Phenyane pointed out that Stella Ndabeni-Abrahams, the South African Minister of Communications, would be instrumental in providing the DCSA with clear direction on such a strategy that will comprise of four key pillars including growing the number of stakeholders, whilst expanding the role of drones.
The primary objectives include improving industry collaboration, incubating drone-related businesses, enhancing the industry and sector, improving drone pilot training, increasing South Africa's global drone competitiveness, and generally transforming the entire industry.
Other speakers at the webinar were Simon Segwabe, executive aviation safety operations, SA Civil Aviation Authority; Yaniv Gelnik, global business development lead from Zipline; Chief of Staff Andi Fisanich of Wingcopter; Geoffrey Nyaga, chief operations officer of Astral Aerial Solutions; and Zac Kennedy, head of aviation regulatory strategy, Swoop Aero.
For more information