Recently, 3,051 drones took to the skies to break the record for the most Unmanned Aerial Vehicles (UAVs) airborne simultaneously, reports guinnessworldrecords.com. This spectacular record-breaking light show was achieved by Shenzhen Damoda Intelligent Control Technology Co., Ltd. in Zhuhai, Guangdong, China.
The previous record was set by a 2,200 UAV display in Russia on September 4th, 2020. This broke the Guinness World Records title set by Intel Corporation (USA) with 2,066 UAVs in Folsom, California, USA on July 15th, 2018.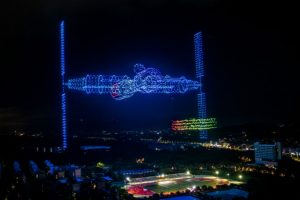 During the light show, the design drone team presented achievements of Chinese space science and technology in the night sky, such as the Tiangong-1, Beidou satellite system and China's space station. The organisers paid tribute to China's space industry through the elements of science and technology.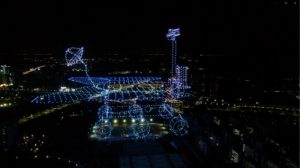 Initially, over three thousand drones took off in a grid-like formation. Then, this began to change into the shape of the earth. Around this globe, an interpretation of the Beidou navigation system appeared. Then the Tiangong program was represented by a patchwork of drones combined with lights, intricately patterned to form the Chinese Space Station.
At the end of this display the formation revealed a giant Mars Rover, the Tiangong-1, which was launched in late July but has yet to land on the Red Planet. It symbolises China's commitment to completing the Mars landing exploration goal.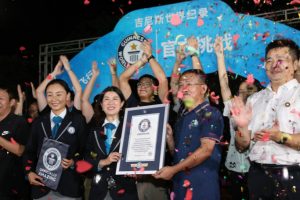 The CEO of Damoda Intelligent Control Technology, said, "We combine the innovation of drone technology with the untiring pursuit of art. Through the new high-tech night sky drone show, we will spread more positive energy for China and showcase more high-tech achievements to the world."
After the official audit, the final figure of UAVs came in at 3,051 and the adjudicator declared the new "Guinness Book of Records" holder.
 Watch Astonishing Video
 https://www.guinnessworldrecords.com/news/2020/10/3051-drones-create-spectacular-record-breaking-light-show-in-china
 For more information