Canadian aviation training company, In-Flight Data, has relocated its HQ and operations to the Calgary/Okotoks Air Park. The larger premises is 2,000 sq ft and offers many more advantages, reports a press release.
This new base will oversee all Remotely Piloted Aircraft systems (RPAS), carry out training, and work closely with the airport and broader manned aviation community. In addition, In-Flight has access to an 86,000 sq ft area for outdoor instruction.
Chris Healy, In-Flight Founder and CEO, said, "The airport already has a manned aviation school that trains private and commercial pilots. With In-Flight now on-board, we are creating Canada's first all-round training campus." He continued, "This offers us a location where we can live-stream our training courses across Canada and the world from our studio within a certified Canadian airport."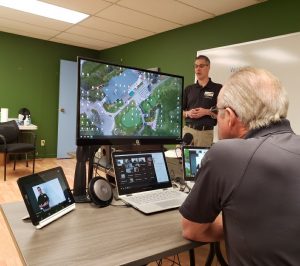 It is the company's belief that both manned and unmanned aircraft will be safely and securely sharing soon the same airspace. Okotoks Air Park Manager, Tim Ulmer, explained, "The unmanned aircraft sector will continue to grow, whether it's drone deliveries, inspections, or even passenger unmanned craft in the future. With In-Flight Data, it is a natural evolution of the two sectors co-operating and growing together."
In-flight Data via a partnership with Rocky Mountain Unmanned Systems (RMUS), will become accredited instructors for the DJI Academy and be the exclusive instructors for Alberta. The company also aims to set up a drone sales and service office within the training business.
In-Flight Data is offering an advanced RPAS training course starting November 7th.
https://inflightdata.ca/advanced-drone-training
For more information